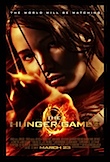 Of all the massively suc­cess­ful fran­chise con­ver­sions from best-selling-books-that-I-haven't‑read, I'm pleased to say that I like this Hunger Games film the best. I've been jus­ti­fi­ably scorn­ful of the Harry Potter films in these pages and down­right dis­dain­ful of Twilight but – while still not reach­ing out much to me per­son­ally – I can say that Hunger Games actu­ally suc­ceeds much more on its own cine­mat­ic terms.
Jennifer Lawrence basic­ally repeats her Academy Award-nominated turn from Winter's Bone as a plucky Appalachian teen forced to risk everything to pro­tect her young sis­ter while her trau­mat­ised moth­er remains basic­ally use­less. In this film, though, the enemy isn't tooth­less meth deal­ers but the full force of a fas­cist state where the 99% is enslaved in vari­ous "dis­tricts" and forced to pro­duce whatever the dec­ad­ent 1% back in Capitol City require in order to keep them in their Klaus Nomi-inspired makeup and hair.
To make mat­ters worse the Capitol also uses the plebs for enter­tain­ment, select­ing teens from each dis­trict for a tele­vised battle-to-the-death. Lawrence's char­ac­ter – I keep want­ing to call her Catnip Everclear but I'm not sure that's right – volun­teers for the tour­na­ment when her young­er sister's name is drawn from tombola. Trained by Woody Harrelson and styled by Lenny Kravitz she becomes – des­pite her down-home coun­try roots – a crowd favour­ite which only means the odds get stacked against her.
I like the fact that there isn't a super­nat­ur­al aspect to this block­buster – Lawrence uses genu­ine hunt­ing skills to sur­vive and the sense of jeop­ardy through­out is palp­able. While I wish dir­ect­or Gary Ross (Seabiscuit) wouldn't wobble the cam­era about quite so much, I'm still keen to see where the next two epis­odes of this story go.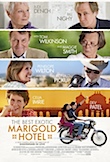 In The Best Exotic Marigold Hotel – a license to print money in the New Zealand mar­ket if there ever was one – a group of eld­erly Brits choose a Jaipuri retire­ment home they found on the inter­net rather than with­er­ing away in Blighty. Each of them has their own story, of course, and each arc plays itself out in sat­is­fy­ing fash­ion. The top-notch cast – includ­ing Judi Dench, Bill Nighy, Maggie Smith and a sur­pris­ingly easy-going Tom Wilkinson – make it all look easy. All of the char­ac­ters – British and Indian – tip­toe into ste­reo­type ter­rit­ory without becom­ing down­right offens­ive and the vari­ous con­clu­sions are quite affect­ing. The most help­ful thing I can say about it is, if you think you are likely to enjoy it you cer­tainly will.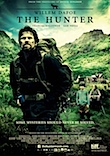 In The Hunter, Willem Defoe plays a mys­ter­i­ous dude com­mis­sioned by a mul­tina­tion­al drug com­pany to find the last Tasmanian Tiger. His secret mis­sion takes him into the wil­der­ness, above the battle between con­ser­va­tion­ists and log­gers over nat­ive forest, but he's not the only one after the sup­posedly extinct – and frankly bizarre – anim­al. Extremely well made, tense as all get out, only let down by an end­ing that tries to tie up every single loose end when it doesn't have to, The Hunter is easy to miss but worth seek­ing out.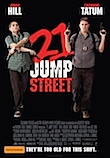 21 Jump Street is a jolly but for­get­table romp using the old TV series as jump­ing off point for a by-the-numbers R‑rated com­edy that actu­ally has a few jokes in it. The oth­er not­able aspect of the pic­ture is that I'm start­ing to see the poten­tial in Channing Tatum. As his part­ner, Jonah Hill's range is not so extended.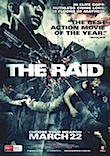 Storming out of – not quite – nowhere, Gareth Evans' The Raid is a stun­ning example of pure cinema – action, edit­ing, sound design and cho­reo­graphy all har­nessed to a beau­ti­fully simple story that once kicked-off, doesn't let go. An Indonesian SWAT team are sent to cap­ture a big time – but untouch­able – drug deal­er from his lair at the top of a run-down apart­ment build­ing defen­ded by hordes of expend­able hench­men. Yes, it's viol­ent but there's a pur­ity about its expres­sion that makes it quite beau­ti­ful. If you replaced the impact sound effects with music, The Raid becomes intense and power­ful con­tem­por­ary dance.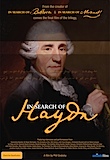 At the begin­ning of In Search of Haydn, nar­rat­or Juliet Stevenson makes the bold asser­tion that the great com­poser was at least the equal of con­tem­por­ar­ies Mozart and Beethoven. Phil Grabsky's film – the third in a series of "In Search of" films – then pro­ceeds at some length to fail to make that case. It fea­tures lots of damning with faint praise from the assembled music­al experts – sop­rano Sophie Bevan talks about how easy Haydn arias are to sing but how dif­fi­cult they are to make beau­ti­ful, for example – and the exten­ded examples from the rep­er­toire don't quite set the heart a‑flutter. The oth­er prob­lem Grabsky fails to wrestle with is the fun­da­ment­ally undra­mat­ic life old Haydn lived – long, pro­duct­ive, suc­cess­ful and happy. Who wants to see that?
Printed in Wellington's Capital Times on Wednesday 28 March, 2012.