As I write the Telluride Film Festival programme has been released so I had better finish my notes about the journey before I get left behind.
When we left our hero he was sitting in a Motel6 in Denver about to depart for the seven and a half hour drive to Telluride. But first, errands to be run.
I always planned to get a US sim card for my phone so I could continue tweeting etc from the road (and also use the phone for navigation) and got conflicting advice from various people and websites about the beltway to do it. There's an entire post to be written on how I eventually (sort of) managed it, suffice to say for now it took visits to four different retailers and much driving to finally sort it out. And it doesn't work in the Telluride town so there's a constant search for wifi while I'm here.
My plan was to visit the AT&T store at the Denver Town Center (actually an enormous collection malls and superstores covering several blocks) and then visit the site of the recent Aurora movie theatre shooting so I could pay my respects. It turns out it was only a short-ish walk around the Sears store to find the Century 16 picture theatre, still surrounded by a temporary fence and very much off-limits.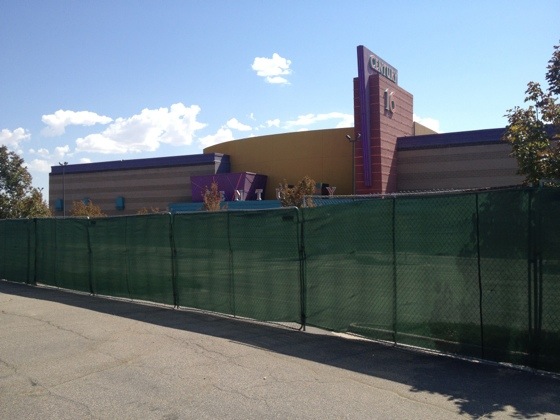 Across the street was this makeshift shrine, full of mementos, keepsakes and handmade signs.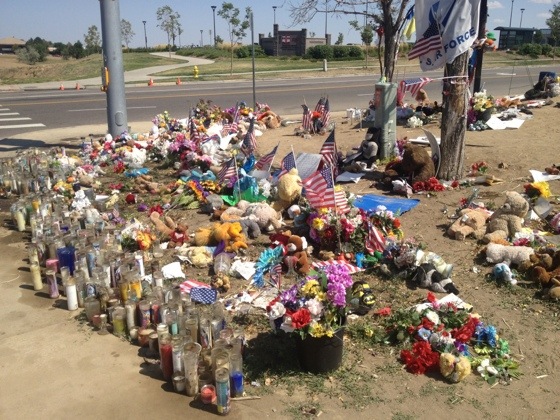 I wasn't expecting to be quite as moved as I was by this and stuck around for longer than I had planned, thinking of how a night at the pictures could be disturbed by something so much worse than annoying talkers and texters.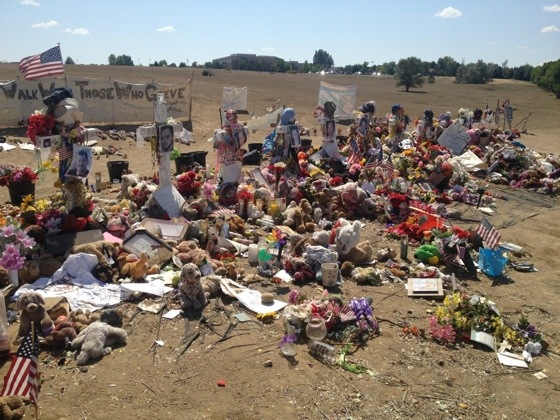 After, finally securing a T‑Mobile prepay SIM card I found U.S. 285 — which I had been told was the scenic route to Telluride — getting used to which lane I needed to be in, the ever-changing speed limits, and trying to keep an eye on the scenery, passing places called Fairplay and Bailey. On the outskirts of Denver I could see the direction of the sprawl to come. They've built the highway and — sensibly — built the shopping first, encouraging developers to fill in the gaps with residential development.
The road soon turned into a rural two-laner of the kind that would be familiar to anyone who has drive a NZ state highway: farmhouses up long drives from either side of the road, with rusty machinery sitting in lean-to sheds. Every so often, though, you'd crest a hill to be confronted by wide open country with mountains in the distance. This seemed to happen over and over again.
I got to Gunnison, CO, at about 5.30pm, just enough time to check-in to the ABC Motel, grab a bite to eat at the Blue Iguana (in the process discover that American beer has no obligation to state the alcohol content which is a challenge to a 2.5% max person like myself), and walk through the University of Western Colorado to find the Ruby Cinema.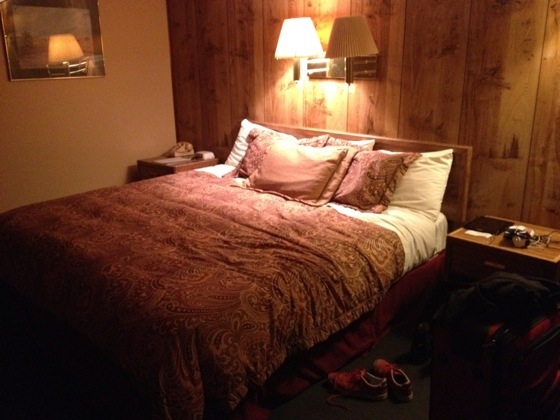 Gunnison is an outdoor recreation centre, rural hub and — increasingly — a student town. Huge amounts of money is being spent on the UWC and all the buildings look no more than a year old. And despite the drought, I had to dodge a few sprinklers as I made my way to the Ruby.
The Ruby is actually a state of the art performing arts venue for the university, donated by alumnus Don and operated by locals Mark and Ali Drucker. It's a live theatre, so the rake is not ideal for cinema but the technical fit out is superb and The Expendables looked splendid. Sadly, for a Monday night there were only about seven of us there (plus to sleepy student box office and concession staff) but much fun was had by all.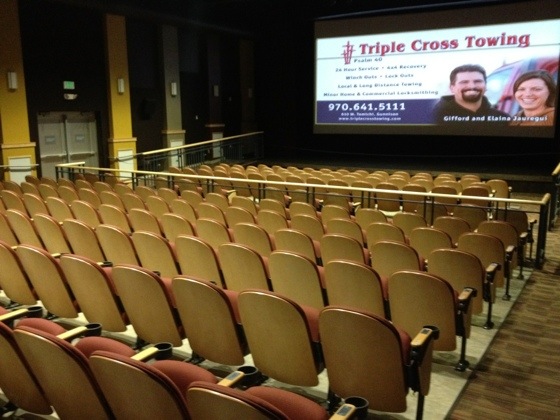 Next morning, I hung around Gunnison for breakfast (very fine coffee and free wifi at The Bean) and then hit the road again for the two (more like three, thanks Google) hour drive to Mountain Village above Telluride.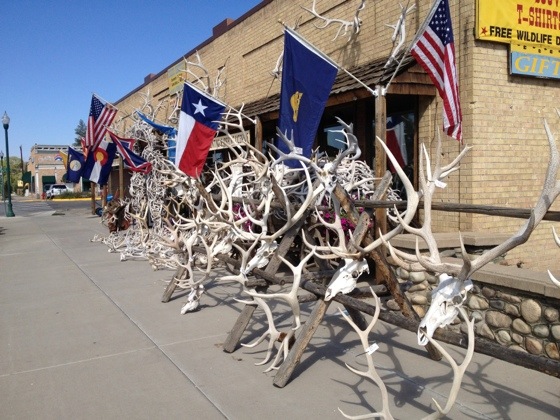 The final 45 minutes from Ridgeway to Telluride are quite spectacular (and would be challenging driving if many NZ roads weren't just as windy). After settling in with my hosts, sorting out the wifi (again), getting some tips about the free public transport (shuttle buses and multiple gondolas), I headed down to the town in time for a spectacular sunset and dinner — where I met San Francisco International Film Festival board member Barbara Tomber and her husband Don. What a great start — a chance to talk festivals and get some tips. They were also (as San Franciscans) very interested in Christchurch and were dismayed to hear my report.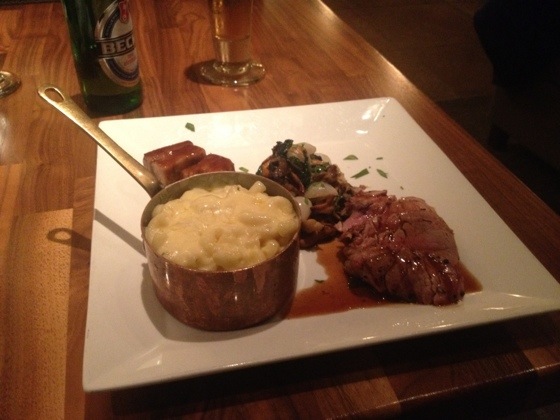 Then I made it back up the hill in time to connect to the Cinematica studio in Petone so we could record the show you can hear in the post below. Like I said in a tweet, whatever you may think of the content, being able to record a decent quality podcast with co-hosts in completely different time zones seems like a not-bad achievement to me.
Last night the festival pre-show got under way with the first outdoor screening in the park: Martin Campbell's Casino Royale, and we were teased that the choice of title was a clue to one of the guest honorees. It's too early for Skyfall, so the smart money was on Mads Mikkelsen and so it proved.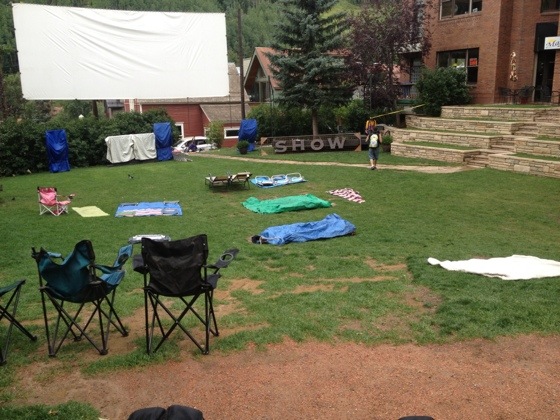 He's one of three special guest honorees and the festival is screening Vinterberg's The Hunt and A Royal Affair (both of which I've already seen).
I'll preview the rest of the festival tonight when I've had a chance to absorb the 96 page programme and work out what I can't afford to miss. There's a whole afternoon and evening of TBA on Monday at all eight venues!