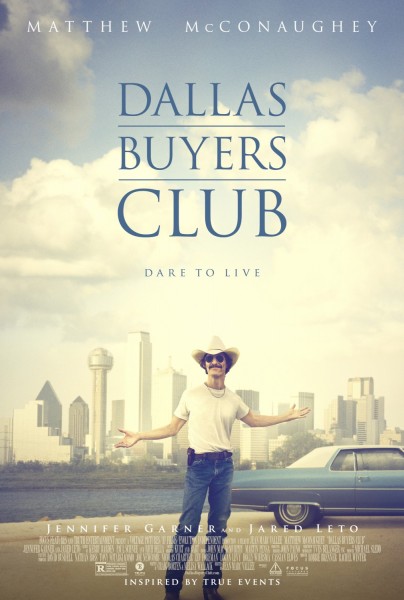 When we meet Texan man's man Ron Woodroof (Matthew McConaughey) at the beginning of Dallas Buyers Club he is a mess – a shocking, disreputable, selfish combination of drunk, thief, womaniser and gambler. He doesn't look so hot either. Soon after that, during a routine hospital check – routine for Ron is the equivalent of an emergency for the rest of us – we discover why: he has AIDS and, because it is only 1985 he has very little time left to live.
But because the word "ornery" was invented in Texas, Woodroof has no intention of succumbing quietly, even stealing the experimental drug AZT from the hospital stores until he discovers that it is even more toxic than the disease he is afflicted by. A last chance stoned drive to Mexico introduces him to a struck-off doctor (Griffin Dunne) and a cocktail of drugs that could extend his life – and millions of others – if only he could get at them.
So begins a crusade – a prolonged battle for Ron and other sufferers to get the treatment they need in the face of opposition from big pharma, a corrupt medical establishment and a paranoid population.
DBC is a throwback to the kind of gritty neo-realist dramas that American independent cinema of the 70s was renowned for and McConaughey is a revelation – his Indian summer as a character actor has eclipsed that matinée idol period so completely we may never again be reminded of Ghosts of Girlfriends Past.
Some in the gay community are disappointed that they are being represented in this battle by a straight (or at least bisexual) hero when it was the efforts of thousands that eventually overcame the scandal but the film – and McConaughey – is so good that I have to forgive it.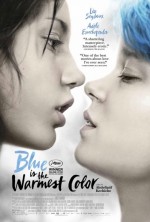 Also noted for its, um, frankness is last year's surprise Cannes winner Blue Is the Warmest Colour – a very long, sexually explicit, emotionally overwrought, tale of an relationship between two young women that starts with heat and ends in an abundance of tears and snot.
Notoriety isn't enough to keep me in a cinema for almost three hours and neither – these days – is flesh. The performances (by Mission: Impossible – Ghost Protocol star Léa Seydoux and newcomer Adèle Exarchopolous) are committed but the story seems to be missing too many pieces. Hard to recommend.
This review first appeared in the February issue of Wellington's FishHead magazine.