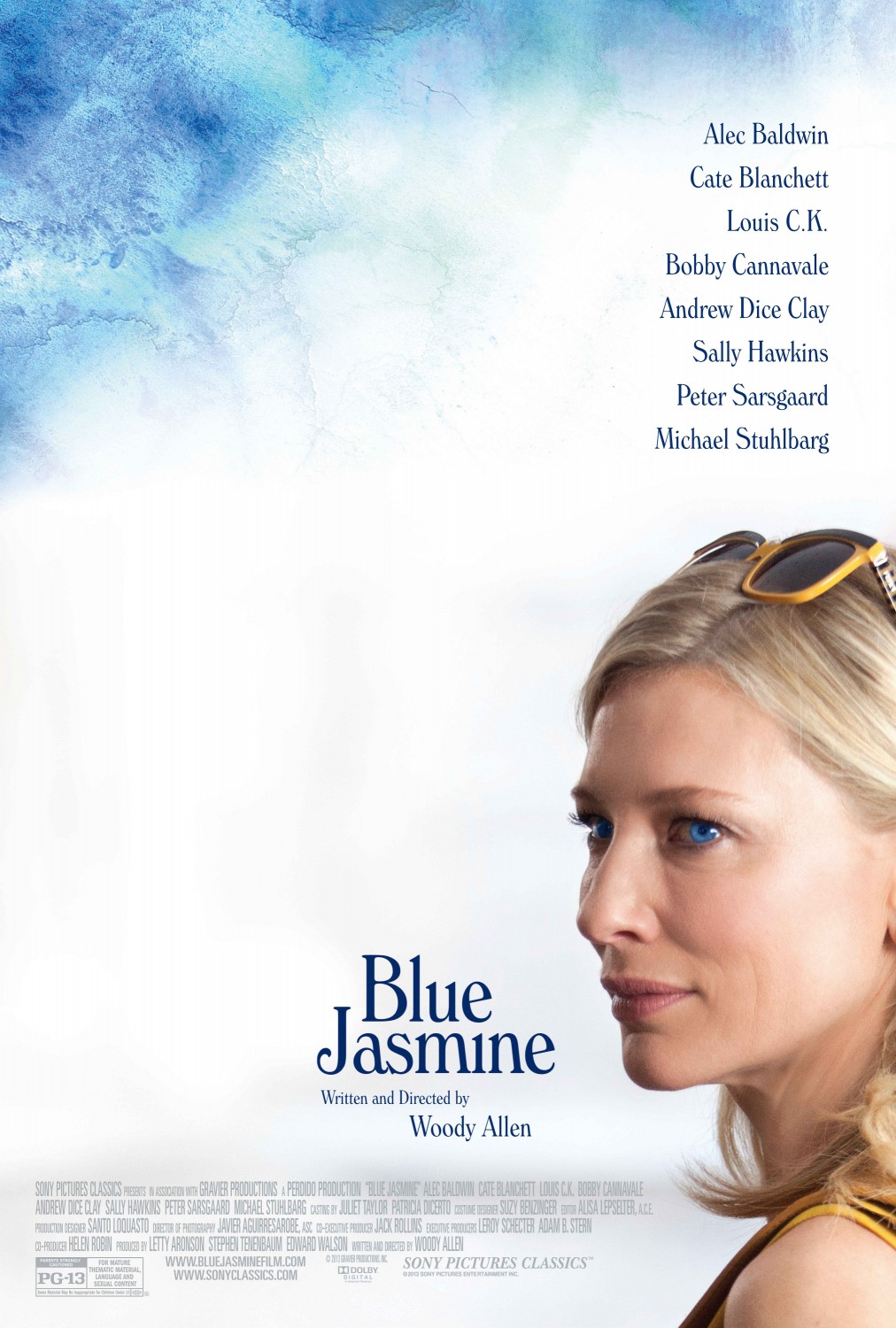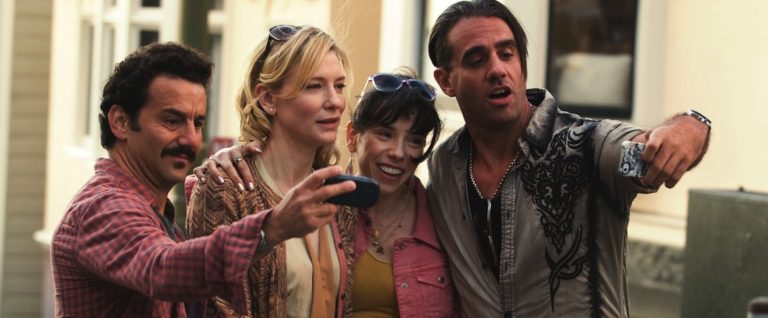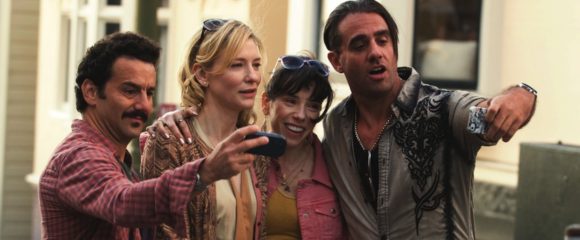 When did "late-period: Woody Allen start? Was it with Match Point (when he finally left New York for some new scenery)? Or should we consider these last ten, globe-trotting, years as late‑r Woody? The last ten years have certainly been up and down in terms of quality. Scoop was all-but diabolical. Vicky Cristina Barcelona was robust and surprising. Midnight in Paris was genial but disposable (despite being a massive hit) and You Will Meet a Tall Dark Stranger was barely even a film.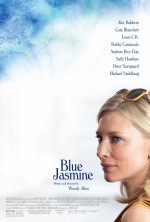 Now, Blue Jasmine, in which Mr. Allen uses the notorious Bernie Madoff's Ponzi crimes as inspiration for a story about the fraud's victims as well as the collateral damage inflicted on a woman oblivious of her own complicity. As the eponymous Jasmine, Cate Blanchett plays the wife of Alec Baldwin's shonky NY businessman, their relationship told in flashback while she tries to rebuild her life in her adopted half-sister's (or something — the relationship seems unnecessarily complicated for something that has no material impact on the story) apartment in an unfashionable area of San Francisco.
[pullquote]As they used to say on television about kittens, "a child isn't just for Christmas, a child is forever."[/pullquote]Blanchett unravels beautifully and almost maintains our sympathy despite the repeated evidence that she doesn't really deserve it. In support,
Sally Hawkins
as the sister is more watchable than usual and others — notably Andrew Dice Clay,
Michael Stuhlbarg
and Louis C.K. — get moments to shine even though some of those moments can seem a bit repetitive. Mr. Allen's ear for dialogue seems to have entirely deserted him — these people talk like they're being quoted in New Yorker articles rather than conversing like living, breathing humans — but the structure is satisfying and Blanchett takes the entire project by the scruff of the neck and makes it her own.