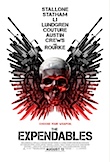 As the great 80s action heroes passed their respective peaks and drifted down the other side towards irrelevancy (or ego-centric foolishness) those of us that cared about these things were on the lookout for the next generation. Who was going to replace Stallone, Willis and Schwarzenegger (not to mention the subs bench: Van Damme, Seagal and Norris)? For a while I thought that The Rock was going to be a worthy bearer of the chains of office but he changed his name back to Dwayne and started making (fun) films for kids instead.
Now we get out answer. Stallone has gathered all his action hero mates together for one last hurrah, anointed his successor and the result may surprise you. Yes, the torch has officially been passed to former Olympic diver and gruff voiced cockney oik Jason Statham who plays Stallone's number two in The Expendables, a big noisy, old-fashioned, romp through explosions, wisecracks, Latin American dictators and bent CIA agents. No cliché is left out and The Expendables provokes more nostalgia than adrenaline.
That's not a bad thing for viewers of my generation. There are pleasures to be had seeing these geezers together for the first and last time but who would have guessed that the best performance would come from Dolph Lundgren (who makes sure all the layers of his character are always on show), besting even the rejuvenated but bizarre Mickey Rourke.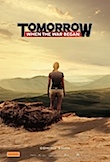 The second action flick of the week features an ethnically diverse bunch of hot Aussie teens who return from a camping trip in the bush to find the country invaded by Asians. I'll boil it down a little further for those of you wanting the subtext illuminated: Australia has been invaded by *Asians*.
Our gang of hot teens (did I mention that they were hot?) soon discover reservoirs of previously untapped insurgency potential and start blowing up bridges and such. Tomorrow When the War Began is evidently based on a successful YA novel and the crowd that I watched it with seemed to fit that demographic — and they hooted and guffawed in all the right places. Your correspondent? Not so much.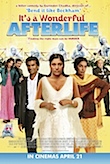 It's a Wonderful Afterlife is a pleasant surprise. Written and directed by Bend It Like Beckham's Gurinder Chadha, it's a broad comedy about a single woman in London whose mother decides to wreak murderous and culinary revenge on the people who were mean to her daughter during the various failed attempts at arranging a suitable marriage. While the victims return as ghosts to try and help make things right, our heroine (Goldy Notay) falls for the handsome detective assigned to get close to the asian community and uncover the truth. He's played by Sendhil Ramamurthy, the one who couldn't act on "Heroes". Sorry, I should be more specific: the *Indian* one who couldn't act on "Heroes".
Despite the presence of Sally Hawkins (the most annoying actress of her generation), and plenty of uneven material, It's a Wonderful Afterlife has just enough going for it to be recommendable.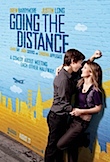 When Drew Barrymore's new rom-com Going the Distance tries to do something different it mostly fails and then falls back on the tried and true audience satisfiers: yuck and eww. Barrymore is a budding journalist (with a rather clunky explanation for her advanced age) who falls for record company A&R man Justin Long (the voice of Alvin in the Chipmunks films). But she has to return to San Francisco to finish school and he'll never find a job in music outside of the Big Apple. So they go long distance which, of course, is really difficult.
The best thing about Going the Distance is the stupendously talented (and modest) Christina Applegate as Barrymore's protective older sister. In fact, if you put Applegate and (the other best supporting actor of the weekend) Dolph Lundgren in a film together, I'd pay real money to see it.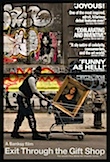 Back from the Festival are two top documentaries: Banksy's Exit Through the Gift Shop (which might not even be a documentary) and the portrait of the amazing Joan Rivers , A Piece of Work. Banksy's film will provoke the most discussion. As witty and teasing as his work on brick, the film purports to be a history of the street art movement but may just be the finest satire of the fine art world ever committed to digital video.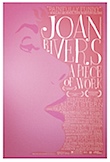 Rivers was a female pioneer in the cut-throat world of stand-up comedy in the 60s and, like so many people who've worked hard to get where they are, she doesn't know whether she can ever stop. She's vicious and vulnerable by turns and this film is a fitting tribute to generations of hardworking, angsty showbiz people. There's no business like it, I understand.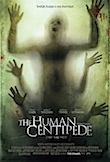 Regular readers of this column will know that I've seen (almost) everything that's been released in Wellington since I started this gig four years ago, just so I can tell you all about them. I've sat through Saw films, the animated Ten Commandments and My Best Friend's Girl but I draw the line at The Human Centipede. I just can't bring myself to do it. Sorry, but there it is. Check it out yourself, if you are so inclined. Or try and persuade me of what I'm missing.
In a previous life, I worked on various Latin American Film Festivals in which the five Latin American nations with diplomatic representation here in Wellington banded together to present the best of their commercial cinema. That initiative seems to have died out but in it's place we are getting more (and more targeted) festivals.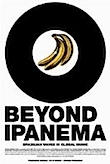 In a few weeks there's a Chilean film festival but first there's Reel Brazil which starts at the Paramount on Thursday. Thanks to indefatigable director of the festival (and former Paramount staffer) Leandro Cavalcanti, I got to pick two films at random to preview and they were both terrific. Beyond Ipanema is a documentary about the impact of Brazilian music on the world, from Carmen Miranda to the present day. Fascinating and thorough.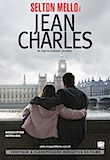 Jean Charles is a brilliantly made drama about the last few days in the life of Jean Charles de Menezes, a Brazilian electrician who was mistaken for a terrorist in jumpy post‑7/7 London and shot to death in a tube train by trigger-happy cops. But that's just the sad, inevitable, end. The rest of the film is a bustling portrait of immigrant life in London, particularly the Brazilian émigré community. Check out the whole programme. If they're all as good as these two you won't be disappointed.
Printed (in edited form) in Wellington's Capital Times on Wednesday 8 September, 2010.