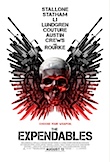 As the great 80s action her­oes passed their respect­ive peaks and drif­ted down the oth­er side towards irrel­ev­ancy (or ego-centric fool­ish­ness) those of us that cared about these things were on the lookout for the next gen­er­a­tion. Who was going to replace Stallone, Willis and Schwarzenegger (not to men­tion the subs bench: Van Damme, Seagal and Norris)? For a while I thought that The Rock was going to be a worthy bear­er of the chains of office but he changed his name back to Dwayne and star­ted mak­ing (fun) films for kids instead.
Now we get out answer. Stallone has gathered all his action hero mates togeth­er for one last hur­rah, anoin­ted his suc­cessor and the res­ult may sur­prise you. Yes, the torch has offi­cially been passed to former Olympic diver and gruff voiced cock­ney oik Jason Statham who plays Stallone's num­ber two in The Expendables, a big noisy, old-fashioned, romp through explo­sions, wise­cracks, Latin American dic­tat­ors and bent CIA agents. No cliché is left out and The Expendables pro­vokes more nos­tal­gia than adrenaline.
That's not a bad thing for view­ers of my gen­er­a­tion. There are pleas­ures to be had see­ing these geez­ers togeth­er for the first and last time but who would have guessed that the best per­form­ance would come from Dolph Lundgren (who makes sure all the lay­ers of his char­ac­ter are always on show), best­ing even the reju­ven­ated but bizarre Mickey Rourke.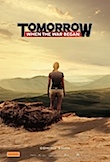 The second action flick of the week fea­tures an eth­nic­ally diverse bunch of hot Aussie teens who return from a camp­ing trip in the bush to find the coun­try invaded by Asians. I'll boil it down a little fur­ther for those of you want­ing the sub­text illu­min­ated: Australia has been invaded by *Asians*.
Our gang of hot teens (did I men­tion that they were hot?) soon dis­cov­er reser­voirs of pre­vi­ously untapped insur­gency poten­tial and start blow­ing up bridges and such. Tomorrow When the War Began is evid­ently based on a suc­cess­ful YA nov­el and the crowd that I watched it with seemed to fit that demo­graph­ic – and they hooted and guf­fawed in all the right places. Your cor­res­pond­ent? Not so much.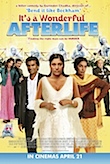 It's a Wonderful Afterlife is a pleas­ant sur­prise. Written and dir­ec­ted by Bend It Like Beckham's Gurinder Chadha, it's a broad com­edy about a single woman in London whose moth­er decides to wreak mur­der­ous and culin­ary revenge on the people who were mean to her daugh­ter dur­ing the vari­ous failed attempts at arran­ging a suit­able mar­riage. While the vic­tims return as ghosts to try and help make things right, our heroine (Goldy Notay) falls for the hand­some detect­ive assigned to get close to the asi­an com­munity and uncov­er the truth. He's played by Sendhil Ramamurthy, the one who couldn't act on "Heroes". Sorry, I should be more spe­cif­ic: the *Indian* one who couldn't act on "Heroes".
Despite the pres­ence of Sally Hawkins (the most annoy­ing act­ress of her gen­er­a­tion), and plenty of uneven mater­i­al, It's a Wonderful Afterlife has just enough going for it to be recommendable.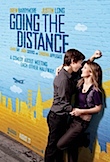 When Drew Barrymore's new rom-com Going the Distance tries to do some­thing dif­fer­ent it mostly fails and then falls back on the tried and true audi­ence sat­is­fiers: yuck and eww. Barrymore is a bud­ding journ­al­ist (with a rather clunky explan­a­tion for her advanced age) who falls for record com­pany A&R man Justin Long (the voice of Alvin in the Chipmunks films). But she has to return to San Francisco to fin­ish school and he'll nev­er find a job in music out­side of the Big Apple. So they go long dis­tance which, of course, is really difficult.
The best thing about Going the Distance is the stu­pendously tal­en­ted (and mod­est) Christina Applegate as Barrymore's pro­tect­ive older sis­ter. In fact, if you put Applegate and (the oth­er best sup­port­ing act­or of the week­end) Dolph Lundgren in a film togeth­er, I'd pay real money to see it.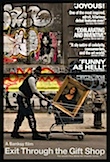 Back from the Festival are two top doc­u­ment­ar­ies: Banksy's Exit Through the Gift Shop (which might not even be a doc­u­ment­ary) and the por­trait of the amaz­ing Joan Rivers , A Piece of Work. Banksy's film will pro­voke the most dis­cus­sion. As witty and teas­ing as his work on brick, the film pur­ports to be a his­tory of the street art move­ment but may just be the finest satire of the fine art world ever com­mit­ted to digit­al video.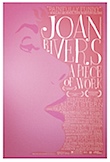 Rivers was a female pion­eer in the cut-throat world of stand-up com­edy in the 60s and, like so many people who've worked hard to get where they are, she doesn't know wheth­er she can ever stop. She's vicious and vul­ner­able by turns and this film is a fit­ting trib­ute to gen­er­a­tions of hard­work­ing, ang­sty show­biz people. There's no busi­ness like it, I understand.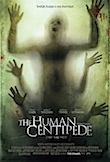 Regular read­ers of this column will know that I've seen (almost) everything that's been released in Wellington since I star­ted this gig four years ago, just so I can tell you all about them. I've sat through Saw films, the anim­ated Ten Commandments and My Best Friend's Girl but I draw the line at The Human Centipede. I just can't bring myself to do it. Sorry, but there it is. Check it out your­self, if you are so inclined. Or try and per­suade me of what I'm missing.
In a pre­vi­ous life, I worked on vari­ous Latin American Film Festivals in which the five Latin American nations with dip­lo­mat­ic rep­res­ent­a­tion here in Wellington ban­ded togeth­er to present the best of their com­mer­cial cinema. That ini­ti­at­ive seems to have died out but in it's place we are get­ting more (and more tar­geted) festivals.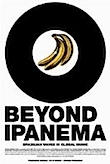 In a few weeks there's a Chilean film fest­iv­al but first there's Reel Brazil which starts at the Paramount on Thursday. Thanks to indefatig­able dir­ect­or of the fest­iv­al (and former Paramount staffer) Leandro Cavalcanti, I got to pick two films at ran­dom to pre­view and they were both ter­rif­ic. Beyond Ipanema is a doc­u­ment­ary about the impact of Brazilian music on the world, from Carmen Miranda to the present day. Fascinating and thorough.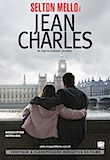 Jean Charles is a bril­liantly made drama about the last few days in the life of Jean Charles de Menezes, a Brazilian elec­tri­cian who was mis­taken for a ter­ror­ist in jumpy post‑7/7 London and shot to death in a tube train by trigger-happy cops. But that's just the sad, inev­it­able, end. The rest of the film is a bust­ling por­trait of immig­rant life in London, par­tic­u­larly the Brazilian émigré com­munity. Check out the whole pro­gramme. If they're all as good as these two you won't be disappointed.
Printed (in edited form) in Wellington's Capital Times on Wednesday 8 September, 2010.