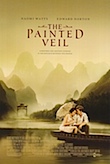 W. Somerset Maugham's 1925 novel The Painted Veil has been given a handsome new adaptation by Australian director John Curran (We Don't Live Here Anymore). Naomi Watts takes on the role of naïve young Kitty Fane (once portrayed by legendary Greta Garbo) who marries dour Scottish scientist Walter (Edward Norton) and travels to China to escape her overbearing parents. But she indulges in a foolish affair with handsome Charlie Townsend (Liev Schreiber) and Walter insists that she accompany him to the cholera-ridden interior as punishment. While Walter tries to save the lives of the locals by cleaning up their water supply, Kitty discovers herself via the local convent and an unlikely Diana Rigg. A fine film (with an award-winning score butchered by a faulty digital soundtrack at the screening I saw), the images are ravishing, the performances are uniformly excellent and you could do a lot worse on a wet weekend.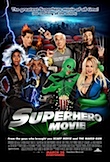 After loathing last year's Meet the Spartans and cursing it's predecessor Epic Movie, it was with a heavy heart that I took my seat for Superhero Movie, another parody pot-pourri. One name in the credits lifted my spirits a little (no, not Pamela Anderson): David Zucker, director of Top Secret!, Airplane and The Naked Gun. As it turns out the few funny moments in the film are gags that could have come straight from those earlier films ("Fruit cake?" "No, I've just never met the right woman") but the rest is a repetitive waste of time. Why bother parodying films that are essentially only parodies themselves?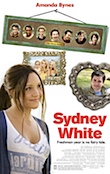 Talking of repetitive, I got an odd sense of déjà vu during Superhero Movie before I realised that Dragonfly's love interest Jill Johnson was being played by someone called Sara Paxton who had also been the villain in Sydney White not two hours before. It's an odd item, Sydney White: the Snow White fairy tale re-located to College and starring Amanda Bynes (She's The Man) as a working class tomboy trying to get into a snooty sorority. Kicked out in disgrace, she has to shack up with the seven dorks next door (each dork is a re-imagining one of Disney's original dwarfs — can you name them all?) and then bring the school together under an Obama-like banner of inclusiveness, at the same time finding her own Prince Charming (who even manages to wake her with a kiss). Strangely watchable.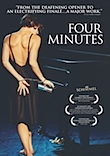 Sadly, I couldn't bring myself to believe in any of Four Minutes, from the unlikely teenage piano-prodigy / murderess combo (Hannah Herzprung) or the bitter old lesbian prison piano teacher (Monica Bleibtrau), or the opera loving but brutish prison guard (Sven Pippig). I wish I could have watched it with the subtitles turned off so that I could enjoy the music and art director Silke Buhr's amazing sense of texture and architectural environment. Every location has an almost tactile quality, from the decaying brick prison to the gilt Opera House at the climax. I was particularly taken with a concrete neo-brutalist concert hall reminiscent of Wellington's beloved Hannah Playhouse.
Printed in Wellington's Capital Times on Wednesday April 30, 2008.
Nature of Conflict: Four Minutes is released in New Zealand by Arkles Entertainment who pay me to work for them on occasion.