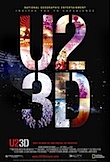 Earlier this year I arbitrarily decided that the Hannah Montana 3D concert movie was not cinema and chose not to review it. Now, a few short weeks later, I exercise my right to indulge in rank hypocrisy by stating that the U2 3D concert movie is cinema and, thus, belongs in this column. Pieced together from concerts in soccer stadia across Latin America (plus one without an audience for close-ups), U2 3D is an amazing experience and truly must be seen to be believed.
I hadn't expected the new digital 3D medium to be used so expertly so soon but creators Catherine Owens and Mark Pellington have managed to make the entire stadium space manifest with floating cameras and intelligently layered digital cross-fading, giving you a concert (and cinema) experience that can not be imagined any other way. Even if you are not a U2 fan this film deserves to be seen as an example of the potential of 3D to transform the medium.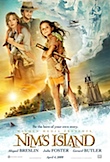 For the school holidays Nim's Island is an unexpected bonus. Dependable Abigail Breslin (Definitely, Maybe) plays the target market, an 11-year-old girl stranded on her idyllic pacific island when oceanographer father (Gerard Butler) is lost at sea. With only her sea lion and pelican for company she reaches out to her hero, fictional adventurer Alex Rover, and instead gets Alex's agoraphobic author played by Jodie Foster. Cook Islanders might be a little put out by their portrayal but Australians get it worse, all of them are fat and boorish oafs. I liked Nim's Island and I know one person who is likely to get the DVD for Christmas.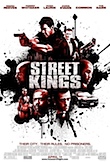 The most interesting thing about violent renegade cop thriller Street Kings is the cast: Johnny Utah from Point Break is the pudgy anti-hero; Idi Amin is the big boss and jolly Bertie Wooster runs Internal Affairs. Apart from that there's nothing you won't have seen before and you'll pick the plot apart some reels before Keanu does.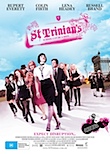 Some people would have you believe that British cinema is exemplified by David Lean epics like Lawrence of Arabia or Michael Powell's The Red Shoes. Not so. The archetypal British cinema is found in those Carry On box sets at Whitcoulls, Confessions of a Taxi Driver , Hammer Horrors and Ealing Studios' successful St Trinian's series which spanned four films in the 50's and 60's. And now the gym-slipped young hellcats enter the 21st century, supported by reliable old stagers like Stephen Fry and Colin Firth. Rupert Everett takes on Alistair Sim's dual roles of headmistress and brother and Russell Brand (a complete unknown in this country) plays Flash – a role originated by George Cole and (it would seem) written in this version for Ricky Gervais. Sadly, none of it works in the slightest and the latest version of St Trinian's is a certifiable laugh-free zone.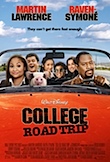 College Road Trip is another entry in the list of films featuring black men screaming: this time the screamer-in-chief is Martin Lawrence, over-protective father of teenager Raven-Symoné who is about to go to college. The whole thing lacks pep and when the best thing about it is Donny Osmond you know you have a problem.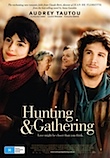 Earlier this year I said that delightful French rom-com Hunting & Gathering was "too good for the Penthouse". I wish to unreservedly withdraw that frivolous wisecrack and apologise to the Penthouse as, by definition, it can't be too good for them if they're actually playing it. It's heaps better than anything French they played last year, though.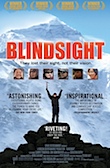 Finally a quick word about the abundant documentaries around at the moment. Blindsight is the best: the story of a group of blind Tibetan students, taken into the Himalayas by Erik Weihenmayer, blind conqueror of Everest. There are several underlying stories also told, each of which deserves a documentary of it's own.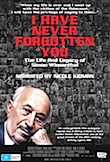 I Have Never Forgotten You is a powerful and humanitarian biography of Nazi-hunter Simon Wiesenthal, told largely in his own words.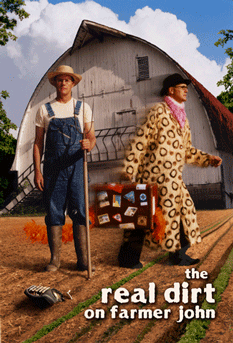 The Real Dirt on Farmer John is a study of a unique agrarian character, John Peterson: organic entrepreneur and showman. He seems never to have done anything without someone beside him with a motion picture camera which adds considerable visual flavour to an interesting life story.
Printed in Wellington's Capital Times on Wednesday 23 April, 2008 (minus St Trinian's and College Road Trip which were cut for space).
Notes on screening conditions: U2 3D was, as you might have gathered, amazing in Readings Dolby Digital screen (6). I'll be going back to that one, I suspect. Nim's Island was at a Saturday matinée at the Empire. St Trinian's was also in Island Bay, on a very dreary Friday morning. Street Kings was watched alongside Dominion Post reviewer Graeme Tuckett at Readings on Monday afternoon. College Road Trip was the film before (although Graeme wisely avoided that one). Hunting & Gathering was viewed on a DVD screener supplied by the World Cinema Showcase a few weeks ago. Blindsight was screened on Sunday evening at the soon to be late and unlamented Rialto (although the staff there are never less than friendly). I Have Not Forgotten You was in The Brooks at the Paramount, out of focus until I alerted the projectionist and with a smudge in the top right corner of the screen – either in the gate, on the lens or on the projection box glass. Very annoying. The Real Dirt on Farmer John was a digital presentation in the Vogue Lounge at the Penthouse: while the vintage Super 8 content looked beautiful the scenes originated on video were very washed out and lacking in contrast. Could do better.
Nature of conflict: Adam Clayton from U2 is a second cousin of mine (his Mum and my Dad are cousins). I don't think that sways me at all, though.