After an intense weekend running from picture theatre to picture theatre between — and sometimes during — rain showers, I have now caught up on everything in current local release. Except Tinker Bell and the Secret of the Wings but a Twitter correspondent assures me: "Just FYI my 5 year old great niece loved it so much she stood up at the end clapping & dancing…you should go you'll love it ;)" and that review might just have to do for now.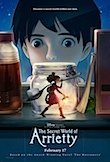 A little harder to track down than Tinker Bell, Madagascar 3 or Hotel Transylvania — but well worth the effort — is Arrietty, a Studio Ghibli animated adaptation of The Borrowers, Mary Norton's famous children's book about tiny people living under a house who are discovered by a frail young boy who needs a friend. Beautifully animated — as always — and told with emotion and simplicity, Arrietty is a fine alternative to those over-hyped Hollywood confections. The version playing in Wellington is the English voiced one featuring Saoirse Ronan, Olivia Colman and Mark Strong — much easier on the ears than the American voices and much easier to follow for the littlies than the original Japanese.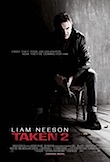 Everything else this week is aimed at grown-ups. This reviewer was surprised at how quickly boredom set in during Taken 2, the non-surprise sequel to the surprise international smash hit that starred Liam Neeson as a security expert with a few personal trust issues. In this film the exotic locale is Istanbul where Mr Neeson's character has just finished looking after a middle eastern dignitary before showing his ex-wife (Famke Janssen) and daughter (Maggie Grace) the sites. Meanwhile, the Albanian's behind the people smuggling plot in the first film are a bit miffed and want revenge. Seeing the familiar face of Rade Serbedzija as the Albanian kingpin suggested to me that this film might have been better named Typecast 2.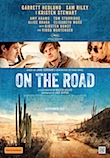 I'm given to believe that narrative isn't the main reason for watching Walter Salles' adaptation of the classic beat generation novel On the Road, which is a good thing because — due to the timetable crush — I missed the first five minutes and had to leave fifteen minutes before the end. In the meantime, there was some beautiful imagery — of the road as you might expect, but also of Twilight's Kristen Stewart — and some reckless behaviour of the kind that occurs when boys without fathers have easy access to consciousness altering substances and the film also makes clear that the women of that world were treated with shabby contempt by their "gifted" men.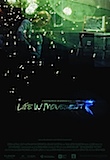 In 2007, just before taking up her surprise appointment as the new director of the Sydney Dance Company, Tanja Liedtke was hit by an early morning garbage truck and died in hospital. She was only 29. Life in Movement — a brilliant documentary by Sophie Hyde and Bryan Mason — follows her colleagues over the next couple of years as they take her work on one final tour around the world and at the same time try and make sense of their loss. Well chosen extracts from Liedtke's two main choreographic works show an artist trying understand herself through her work and it's fascinating to see how that work is still interrogating — and explaining — her today.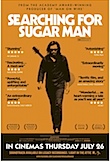 Life in Movement didn't make it into the Film Festival earlier this year but Searching for Sugar Man and The Last Dogs of Winter both did — and you can catch both now if you missed them first time around. Sugar Man is a fine example of how cunning documentary storytelling can make something seem profound even when it isn't. Framed as an investigation of a mystery that probably wasn't much of one, the film wonders what happened to former Detroit folkie Sixto Rodriguez. His career sank without trace in the US — where acoustic troubadours like him were ten a penny in the early 70s — but flew in South Africa where their relative isolation meant his music — and his legend — could flourish. Absorbing but ultimately less than meets the eye.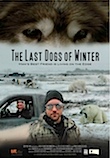 Costa Botes' The Last Dogs of Winter plays no such games with the audience — it's a portrait of a community in remote Alaska Manitoba, Canada, and one man's crusade to save the rare Alaskan Canadian Eskimo sled dog species breed from extinction. It will teach you something about a part of the world that we rarely hear about and the story is told with respect for the people and for the animals.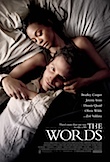 Finally, The Words is a most perplexing artifact, a pretentious sub-literary nonsense in which Bradley Cooper — for the second time in three years — plays a failed writer who cheats his way to a best seller. In this film he discovers a manuscript hidden in an old briefcase, realises that it's better than anything he could ever write so submits it to his agent. When it makes him the toast of the town, a mysterious old man (Jeremy Irons offering the full range of accents without ever settling on one) reveals that he knows the secret.
I don't think I fell asleep at any point during The Words but I suppose I must have because it didn't make a lick of sense, especially the long framing scenes of Dennis Quaid's famous author reading his version of the story at his own literary event and flirting with Olivia Wilde's ambitious graduate student during the breaks. It's not often that you see something with — I'm assuming — good intentions but that gets everything so totally wrong.
Printed in Wellington's Capital Times on Wednesday 17 October, 2012.