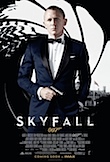 Sometimes this job can really suck all the enjoyment of the movies right out of you. After an extremely agreeable afternoon watching the new Bond film, Skyfall — and making plans to see it again quick-smart — I remembered that before the weekend was out I was going to have to pick holes in it for your entertainment.
And to be honest, I don't really feel like it. Partly because it's an extremely entertaining blockbuster popcorn movie, also because it walks the fine line between honouring and reinventing Bond's 22 film mythology, but mainly because it often becomes a really good proper film with characters and drama and acting and that.
This episode opens with Daniel Craig's Bond chasing a hard drive around the same Istanbul rooftops graced recently by Clive Owen (The International) and Liam Neeson (Taken 2) before he — and the production — makes a point of destroying half a dozen German cars — and a train — until rookie operative Naomie Harris shoots him by mistake. Missing, presumed dead, he holds up in some Bosphorus beach resort wallowing in alcoholism and self-pity but a terrorist attack on MI6 and his protector (M played once again by Judi Dench) wakes him from his stupor and brings him back home.
At the end of Craig's Bond-origin story, Casino Royale, it was a betrayal by the great love of his life that threatened to rob him of his powers. Here it's his professional competence that's under threat, his physical deterioration revealing an underlying mental fragility: the lack of confidence of a little orphan scholarship boy trying to play as big as possible. There's no masochism as outrageous as the Casino Royale bollock-crunching but it's clear that self-hating Bond still has a bit of a death wish at times.
This is why Craig's Bond stands head and shoulders above the others for me — there are some fascinating psychological layers among the fantastical feats — and the evolving relationship with the now-widowed M is genuinely moving and beautifully played. Also demonstrating an outragous amount of talent is Javier Bardem as the campy villain, Silva: superbly modulated.
So, I'm not going to pick holes in it. They're there if you want them. My only disappointment — and I hope this will be remedied forthwith — is that the plot of the first two Craig Bonds remains criminally unresolved. Mr White and the Quantum organisation are still out there making mischief and I, for one, want answers.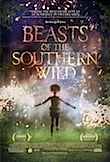 Beasts of the Southern Wild is something else — a dream, a nightmare, a mythology, a fairy story. In an out-of-the-way Louisiana bayou known to the locals as the Bathtub, little Hushpuppy (Quvenzhané Wallis) lives with her emotionally all-over-the-place father (Dwight Henry) and their eccentric neighbours, pets and other assorted wildlife. An incoming storm threatens to overwhelm the levees but the community chooses not to be evacuated, and instead find a way to continue their oddball existence despite their lives being under water. Meanwhile, prehistoric pig creatures called Aurochs have been thawed out of the Arctic and are on their way south to wreak havoc.
I loved this film. I loved little Hushpuppy. I love films that don't go where you expect and don't try and pander to the audience. I can't wait to see it again when it opens on Thursday, but this time I'll sit a little further back. I found watching Beasts from the front section of seats at the Embassy during the Film Festival to be pretty overwhelming.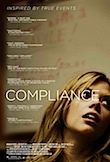 Way less challenging in form but ten times more confronting in subject matter, Craig Zobel's Compliance has some huge reminders at the beginning and end that the film is based on several true stories. It has to — otherwise you simply wouldn't believe it. In a busy fast food restaurant in an Ohio small town the distracted manageress (Ann Dowd) takes a call from someone claiming to be a policeman. He has the area manager on the other line, he says, and they have something very serious to deal with. One of the staff (Dreama Walker) has been accused of stealing from a patron's purse and she must be brought to the back office so she can be interrogated. But not by him — by the manageress under his direction. And she must be strip-searched in case she's hiding anything.
Throughout this brilliantly realised little indie, you just want to shout at the screen, at almost everyone on it. These people are so frustrating — the situation so incredible — that it's almost unwatchable. But Zobel's direction is assured and the long cutaways to the everyday scenes at front-of-house — plus the restrained score by Heather Mcintosh — keep pulling you back in. Troubling, challenging but brilliant.
Printed in Wellington's Capital Times on Wednesday 28 November, 2012