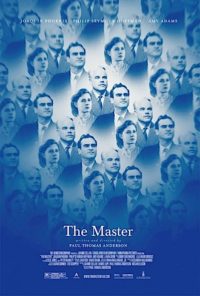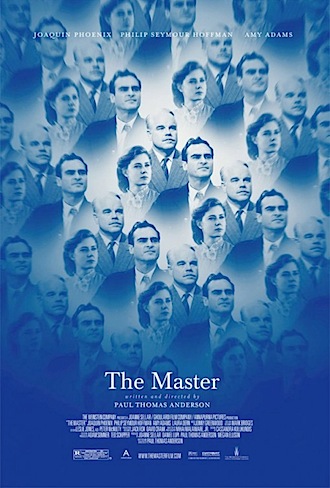 Between its her­al­ded US release in September last year and its arrival in a (very) lim­ited num­ber of New Zealand cinemas this week­end, Paul Thomas Anderson's The Master seems to have been trans­formed from mas­ter­piece and annoin­ted Best Picture con­tender to also-ran, dis­ap­point­ing scores of loc­al PTA fans in the pro­cess, many of whom were crushed that we weren't going to see the film in the director's pre­ferred 70mm format. Turns out it was touch and go wheth­er we were going to see it on the big screen at all.
Anderson's pre­vi­ous film, There Will Be Blood, was a close-run second to No Country For Old Men in my 2007 pick of the year, and his back cata­logue is as rich as any­one else of his gen­er­a­tion – Boogie Nights, Magnolia and even Adam Sandler in Punch-Drunk Love. Like Blood, The Master is painted on a big can­vas. Joaquin Phoenix plays Freddie Quell, an alco­hol­ic and self-hating WWII vet­er­an, stum­bling between mis­ad­ven­tures when he stows away on the San Francisco yacht com­manded by aca­dem­ic, author and mys­tic Lancaster Dodd (Philip Seymour Hoffman). Dodd com­bines rudi­ment­ary psy­cho­ther­apy with hyp­nosis to per­suade gull­ible fol­low­ers that their past lives can be used to trans­form their dis­ap­point­ing present.
Angry, horny and frus­trated – a walk­ing id – Freddie rep­res­ents the ulti­mate chal­lenge to Dodd's meth­od and his ego. Can he save this man or will his med­dling push him into the abyss?
Anderson's craft is impec­cable as always. The Master is clas­sic­al cinema fit to rank – on some levels – with Kubrick or with Malick. The cine­ma­to­graphy (Mihai Malaimare Jr.), pro­duc­tion design (David Crank and Jack Fisk) and per­form­ances by all con­cerned (includ­ing Amy Adams as the Lady Macbeth behind the guru). Top marks go to Radiohead's Jonny Greenwood for a clas­sic­al score that trans­forms and elev­ates every scene.
All of the above is true and yet, I can't quite bring myself to love The Master the way I wanted to. Perhaps it's because my favour­ite Anderson films (Boogie Nights and There Will Be Blood) tran­scend the psy­cho­lo­gic­al and the char­ac­ter study to say some­thing about the cap­it­al­ist sys­tem and the world in which we all toil – Blood wasn't just about an obsessed pro­spect­or it was also about the birth of an industry that still shackles us. I'm not sure, yet, what The Master is about and wheth­er it has those extra lay­ers that put it in the pan­theon where it looks like it belongs. Or maybe I'm expect­ing too much?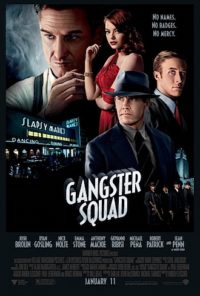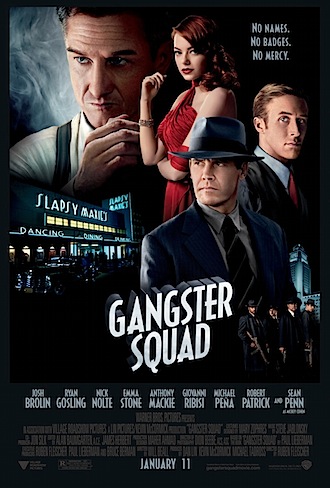 Ruben Fleischer's Gangster Squad is hor­rible – a bunch of soft act­ors play­ing pre­ten­dies. There's not an authen­t­ic note in the entire mis­be­got­ten mess. Like The Master, this is a film about WWII vet­er­ans look­ing for a peace­time role in a world that can­'t or won't acknow­ledge their sac­ri­fice, but it botches whatever depth it might have had by mis-writing, mis-casting and mis-directing. Ryan Gosling is in full-on smug mode as the sup­posedly alco­hol­ic vet­er­an and LA cop who finds new pur­pose in life when he falls for Emma Stone, the girl­friend of gang­ster Mickey Cohen (Sean Penn play­ing Al Pacino at his worst). I'm usu­ally a big fan of Gosling but he couldn't be more wrong here.
Stone is no Veronica Lake – she's not even Jessica Rabbit – and the entirety of Gangster Squad is an insult to dec­ades of great LA crime stor­ies. It even has a shootout in Chinatown for pete's sake.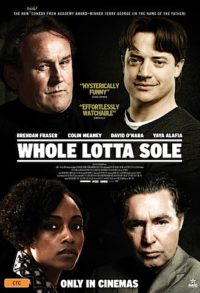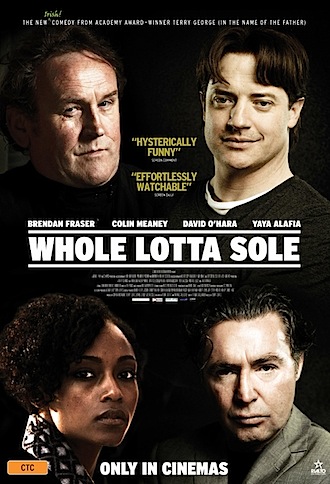 But, as crime flicks go, Whole Lotta Sole (aka Stand Off) makes Gangster Squad look like Chinatown. Brendan Fraser plays an American start­ing a new life in Belfast who gets caught up in some low level chi­canery and finds him­self holed up in his antique shop with a baby, two gypsy chil­dren, an Ethiopian refugee and a frightened young man with a machine gun, while the police (Colm Meaney), the SAS and the Belfast are out­side wait­ing for him.
Supposedly a com­edy, but in fact almost exactly the oppos­ite, Whole Lotta Sole is writ­ten and dir­ec­ted by Terry George who made Hotel Rwanda – and whose last short film won an Oscar – so I have no idea how this could be so bad.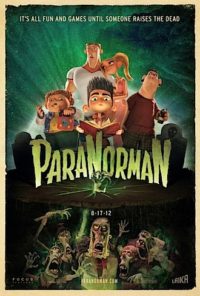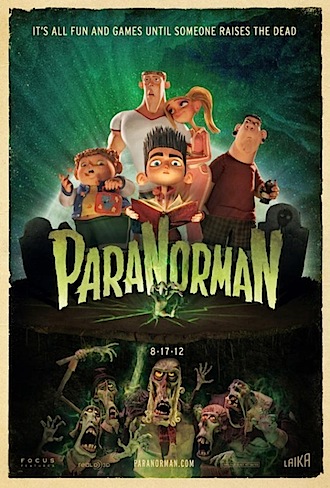 Before the hol­i­days fin­ish, take your kids to see ParaNorman. None of you will be dis­ap­poin­ted. It's a 3D stop-motion anim­ated film that gives young­sters a hor­ror film of their own – and in a way that isn't pat­ron­ising or indul­gent like Burton's Frankenweenie or lame like Hotel Transylvania. In fact, it's actu­ally pretty spooky and pretty gory. Norman (voiced by Kodi Smit-McPhee who has done real hor­ror in The Road and Let Me In) can see dead people. In fact, he's the only per­son in his little town who can see and talk to ghosts. Which is a good thing for him as he doesn't have any oth­er real friends. When the town curse looks like rising up to des­troy every­one, Norman's unique skill-set is the only way to save them all.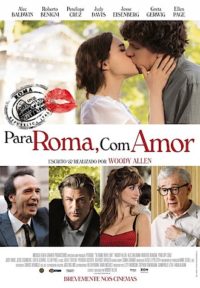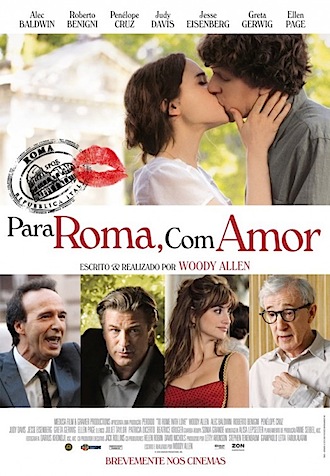 Woody Allen's To Rome With Love con­tin­ues the age­ing director's farewell tour of Europe and is – to my mind – a much more sat­is­fy­ing – although slender – enter­tain­ment than his last hit, Midnight in Paris. Where that film was no more than a sketch stretched out to fea­ture length, this one is a series of sketches giv­en just enough screen time before they can out­stay their wel­come. I don't know if they say any­thing about Rome spe­cific­ally, but there is some amuse­ment to be had at the expense of Roberto Benigni, Alec Baldwin and Allen him­self. A 1950s atti­tude to women is the only dis­ad­vant­age – along with some mis­cast­ing which is rare for Allen.
Printed in Wellington's Capital Times on Wednesday 23 January, 2013.