Today, at the Virginia Theater in Urbana Ill., a few thou­sand cinephiles and Ebert-olytes are gath­er­ing for the first day of the 15th Ebertfest, formerly known as Roger Ebert's Overlooked Film Festival. I should be with them – I even bought a pass back in November last year – but a change of job meant no annu­al leave and no money for the flight. Normally, I would just say, "there'll always be next year" but with Mr. Ebert's recent passing I don't know if that will be true.
Instead, we turn our atten­tion to loc­al events and there's plenty to keep us enter­tained on top of all the new com­mer­cial releases. For a start, the new NZFF Autumn Events ini­ti­at­ive – repla­cing the much-loved (by me) World Cinema Showcase – gets under way today and the fest­iv­al organ­isa­tion were good enough to slip me a few screen­ers so I could tip you off about some of the less-heralded titles. So, I'm going to pre­sume you are already famil­i­ar with Lawrence of Arabia and will be camp­ing out overnight to see the the only two screen­ings of the – reportedly – mag­ni­fi­cent 4k res­tor­a­tion and instead I'll take a look at a couple of docos and a couple of oth­er features.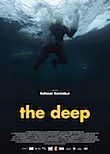 I was a little snarky towards the NZFF on Twitter when they announced that Baltasar Kormákur's The Deep was going to play. After all, the last film of his that loc­al audi­ences got to see was the woe­ful Contraband star­ring Mark Wahlberg. It turns out that was a Hollywood remake of an already suc­cess­ful Icelandic thrill­er that Mr. Kormákur pro­duced and very likely his director's fee made The Deep pos­sible. So, snark withdrawn.
The Deep (oth­er­wise known as the typo­graph­ic­ally chal­len­ging Djúpið) is the true story of a fish­ing boat that sinks off the coast of Iceland in 1984 and the remark­able story of the sole sur­viv­or, played by Ólafur Darri Ólafsson. After watch­ing his col­leagues expire one by one in the freez­ing North Atlantic, he man­aged to swim to shore and then stumble bare­foot across the vol­can­ic ter­rain back to town. His reward: sci­ent­ists pok­ing him like a cir­cus freak and the guilti­est of guilty con­sciences. The Deep is a very good film and among oth­er things it gives the lie to that myth that Icelanders are the best trawl­er­men in the world.

If your only exper­i­ence of Iranian dir­ect­or Asghar Farhadi is the Oscar-winning A Separation then the Autumn Events mini-retrospective should be essen­tial view­ing. In 2009's About Elly a goup of middle-class Teherani friends rent a sea­side villa for a week­end. Elly (Taraneh Alidoosti) is a new­comer to the group – the kinder­garten teach­er of one of the kids. When one child nearly drowns in the sea and Elly goes miss­ing, the rela­tions between (and among) all three couples is stressed to break­ing point.
A mys­tery, a thrill­er, a social drama – About Elly is all these things and more. Farhadi has a remark­able abil­ity to get under the skin of ordin­ary people, slowly detach­ing them from the secur­ity of their daily lives, emphas­ising psy­cho­lo­gic­al truth but nev­er los­ing sight of social con­text. It's immacu­late film­mak­ing and his con­trol is breath­tak­ing. I can't wait to see the oth­er three in the programme.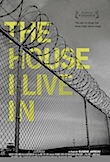 25% of the pris­on pop­u­la­tion of the entire world resides in the United States – 2.3 mil­lion people. Almost all of them are incar­cer­ated because of the war on drugs and more than 1 mil­lion of them are black men. Freakonomics dir­ect­or Eugene Jarecki has pro­duced a superb doc­u­ment­ary – The House I Live In – that tells us why so many lives are being des­troyed and he makes it clear that it is a lot less about a social need than it is eco­nom­ic necessity.
A col­lec­tion of insight­ful talk­ing heads – led by The Wire cre­at­or David Simon – go step-by-step through the his­tory of the failed war and at the same time tell the story of Black America in the 20th and 21st cen­tury. Full of inform­a­tion and heart­break­ing wit­ness testi­mony, I feel cer­tain you will be as enraged as I was about this sub­ject. And after watch­ing it you should read this art­icle by Russell Brand about why drugs should be a health issue instead of a law and order one.
Audiences who enjoyed the hyp­not­ic and slightly nutty ¡Vivan las Antipodas! at last year's fest­iv­al will be intrigued by the behind-the-scenes doc­u­ment­ary Where the Condors Fly, dir­ec­ted by Carlos Klein who was a sort of assist­ant and con­fid­ant of the icon­o­clast­ic Russian Victor Kossakovsky whose vis­ion they have such trouble achiev­ing. I have to say, though, that if you didn't see (or didn't enjoy) the ori­gin­al film then this won't be the most enga­ging 90 minutes you have on offer.
Meanwhile, mak­ing a wel­come return after a year off, Reel Brazil may well be the most styl­ish of the region­al film fest­ivals. Documentary Tropicália tells the obscure (to our eyes) story of the cul­tur­al and polit­ic­al move­ment that swept Brazil in the late 1960s, mix­ing tra­di­tion­al folk music with psy­che­delia and threat­en­ing the mil­it­ary dic­tat­or­ship with hordes of beau­ti­ful groovy teenagers.
Filmed in high-contrast black and white remin­is­cent of Scorsese's Raging Bull, Heleno is the story of Brazil's greatest for­got­ten soc­cer star, the finest tal­ent of the 1940s who des­troyed him­self with a cock­tail of arrog­ance, drugs and syph­il­is. Star Rodrigo Santoro almost man­ages to make the unpleas­ant egot­ist watch­able – and there's not enough of his reportedly mes­mer­ising foot­balling skill on show – but the film brings the glam­or­ous world of war­time Rio bril­liantly to life.
Finally, to prove that there is more to Brazil than just music and foot­ball, funky thrill­er Two Rabbits mixes anim­a­tion and music video tech­niques with an early Tarantino-style twisty crime drama with more double-crosses than a game of Giant Jenga. Sexy, viol­ent and often absurd, it's def­in­itely not approved by the São Paulo tour­ist board. Reel Brazil opens today at Rialto in Auckland and then makes its way south to the Paramount from May 2.