Today, at the Virginia Theater in Urbana Ill., a few thousand cinephiles and Ebert-olytes are gathering for the first day of the 15th Ebertfest, formerly known as Roger Ebert's Overlooked Film Festival. I should be with them — I even bought a pass back in November last year — but a change of job meant no annual leave and no money for the flight. Normally, I would just say, "there'll always be next year" but with Mr. Ebert's recent passing I don't know if that will be true.
Instead, we turn our attention to local events and there's plenty to keep us entertained on top of all the new commercial releases. For a start, the new NZFF Autumn Events initiative — replacing the much-loved (by me) World Cinema Showcase — gets under way today and the festival organisation were good enough to slip me a few screeners so I could tip you off about some of the less-heralded titles. So, I'm going to presume you are already familiar with Lawrence of Arabia and will be camping out overnight to see the the only two screenings of the — reportedly — magnificent 4k restoration and instead I'll take a look at a couple of docos and a couple of other features.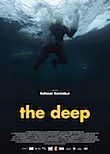 I was a little snarky towards the NZFF on Twitter when they announced that Baltasar Kormákur's The Deep was going to play. After all, the last film of his that local audiences got to see was the woeful Contraband starring Mark Wahlberg. It turns out that was a Hollywood remake of an already successful Icelandic thriller that Mr. Kormákur produced and very likely his director's fee made The Deep possible. So, snark withdrawn.
The Deep (otherwise known as the typographically challenging Djúpið) is the true story of a fishing boat that sinks off the coast of Iceland in 1984 and the remarkable story of the sole survivor, played by Ólafur Darri Ólafsson. After watching his colleagues expire one by one in the freezing North Atlantic, he managed to swim to shore and then stumble barefoot across the volcanic terrain back to town. His reward: scientists poking him like a circus freak and the guiltiest of guilty consciences. The Deep is a very good film and among other things it gives the lie to that myth that Icelanders are the best trawlermen in the world.

If your only experience of Iranian director Asghar Farhadi is the Oscar-winning A Separation then the Autumn Events mini-retrospective should be essential viewing. In 2009's About Elly a goup of middle-class Teherani friends rent a seaside villa for a weekend. Elly (Taraneh Alidoosti) is a newcomer to the group — the kindergarten teacher of one of the kids. When one child nearly drowns in the sea and Elly goes missing, the relations between (and among) all three couples is stressed to breaking point.
A mystery, a thriller, a social drama — About Elly is all these things and more. Farhadi has a remarkable ability to get under the skin of ordinary people, slowly detaching them from the security of their daily lives, emphasising psychological truth but never losing sight of social context. It's immaculate filmmaking and his control is breathtaking. I can't wait to see the other three in the programme.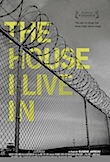 25% of the prison population of the entire world resides in the United States — 2.3 million people. Almost all of them are incarcerated because of the war on drugs and more than 1 million of them are black men. Freakonomics director Eugene Jarecki has produced a superb documentary — The House I Live In — that tells us why so many lives are being destroyed and he makes it clear that it is a lot less about a social need than it is economic necessity.
A collection of insightful talking heads — led by The Wire creator David Simon — go step-by-step through the history of the failed war and at the same time tell the story of Black America in the 20th and 21st century. Full of information and heartbreaking witness testimony, I feel certain you will be as enraged as I was about this subject. And after watching it you should read this article by Russell Brand about why drugs should be a health issue instead of a law and order one.
Audiences who enjoyed the hypnotic and slightly nutty ¡Vivan las Antipodas! at last year's festival will be intrigued by the behind-the-scenes documentary Where the Condors Fly, directed by Carlos Klein who was a sort of assistant and confidant of the iconoclastic Russian Victor Kossakovsky whose vision they have such trouble achieving. I have to say, though, that if you didn't see (or didn't enjoy) the original film then this won't be the most engaging 90 minutes you have on offer.
Meanwhile, making a welcome return after a year off, Reel Brazil may well be the most stylish of the regional film festivals. Documentary Tropicália tells the obscure (to our eyes) story of the cultural and political movement that swept Brazil in the late 1960s, mixing traditional folk music with psychedelia and threatening the military dictatorship with hordes of beautiful groovy teenagers.
Filmed in high-contrast black and white reminiscent of Scorsese's Raging Bull, Heleno is the story of Brazil's greatest forgotten soccer star, the finest talent of the 1940s who destroyed himself with a cocktail of arrogance, drugs and syphilis. Star Rodrigo Santoro almost manages to make the unpleasant egotist watchable — and there's not enough of his reportedly mesmerising footballing skill on show — but the film brings the glamorous world of wartime Rio brilliantly to life.
Finally, to prove that there is more to Brazil than just music and football, funky thriller Two Rabbits mixes animation and music video techniques with an early Tarantino-style twisty crime drama with more double-crosses than a game of Giant Jenga. Sexy, violent and often absurd, it's definitely not approved by the São Paulo tourist board. Reel Brazil opens today at Rialto in Auckland and then makes its way south to the Paramount from May 2.