Speaking as someone whose taste for adven­ture does­n't stretch much fur­ther than going to the dairy in the rain, the reck­less self-endangerment rep­res­en­ted by Joachim Rønning and Espen Sandberg's Kon-Tiki was a genu­ine eye-opener. The bones of the story are well-known enough to any­one who built balsa mod­els of Heyerdahl's raft at primary school in the 1970s but bear repeat­ing here.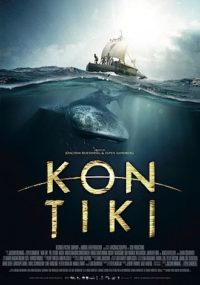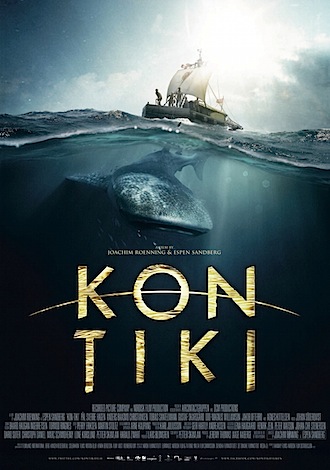 While research­ing nat­ive Tahitians in the late 1940s, Norwegian ethno-explorer Thor Heyerdahl pos­ited a the­ory that the islands of Polynesia had ori­gin­ally been settled by sail­ors from South America (actu­ally, bear­ing in mind the tech­no­logy of the time they would have been more like the drift­ers from South America, but hey). Unable to per­suade any­one in the sci­entif­ic com­munity, he was forced to exper­i­ment on him­self. He went to Peru, built a raft, crewed it with oth­er north­ern European adven­tur­ers and set off to find Polynesia.
With little or no exper­i­ence, train­ing or even aptitude, it was a giant leap of faith – Thor's faith. Unable to steer, threatened by sharks and – for most of the time – without radio con­tact, it was a com­pletely potty idea but an idea that trans­formed our know­ledge of human devel­op­ment and changed history.
In Rønning and Sandberg's film, Heyerdahl comes across as an obsess­ive and extremely dif­fi­cult man, but the way they por­tray the adven­ture it becomes clear that there was really no oth­er way. Heyerdahl's faith was­n't a mil­lion miles away from the totally blind faith of the first explorers who set out from Peru all those cen­tur­ies ago. That obses­sion is also shared by the film­makers who insisted on using a rep­lica ocean-going raft (incid­ent­ally named Tangaroa) built by Heyerdahl's grand­son, and then chose to shoot on the open sea rather than in a tank.
While that choice gives audi­ences spec­tac­u­lar – mostly non-digital – vis­tas and epic pho­to­graphy, not every aspect of the film works so well. Choosing to shoot two ver­sions of the film sim­ul­tan­eously (we get the English rather than Norwegian one) means that the dia­logue is often a little stil­ted and the fake beards unfor­tu­nately reminded this view­er of the strag­gly old cast­away char­ac­ter who used to intro­duce Monty Python's Flying Circus. If you know who I'm talk­ing about, I have now ruined Kon-Tiki for you. Sorry.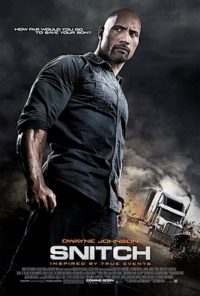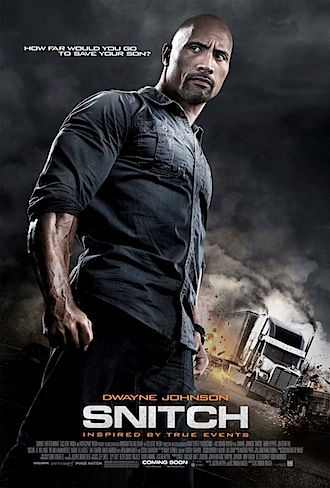 Choosing film enter­tain­ment on the basis of the pro­duc­tion com­pany can have mixed res­ults. There's Pixar, obvi­ously, Miramax used to have a decent brand repu­ta­tion when the Weinsteins owned it but The Weinstein Company – their replace­ment – is more hit and miss. I'd like to draw your atten­tion to Participant Media, a name you might have seen on a few decent pic­tures over the last few years without mak­ing much of a con­nec­tion between them.
Founder Jeff Skoll made a for­tune as "second employ­ee" of eBay and put up $100m of his own money to found Participant in 2004. Their philo­sophy flies in the face of stand­ard Hollywood prac­tice by hav­ing an agenda – at least that is anoth­er agenda, apart from mak­ing money. Participant makes films that are socially rel­ev­ant and by that I mean, they attempt to mix enter­tain­ment with advocacy, action with par­tis­an­ship. The films are also car­bon neut­ral, too.
They've had their name on the worthy and the worth­while – recent films like Spielberg's Lincoln, Larraín's No and Tate Taylor's The Help, as well as doc­u­ment­ar­ies Waiting for "Superman" and Errol Morris's Standard Operating Procedure . Which begs the ques­tion, why are they pro­du­cing a film star­ring The Rock?
It's a ques­tion eas­ily answered once you've seen Ric Roman Waugh's thrill­er Snitch. Dwayne "The Rock" Johnson plays a busi­ness­man strug­gling with the eco­nom­ic down­turn. When his estranged son stu­pidly accepts deliv­ery of some ecstasy tab­lets from a buddy south of the bor­der, the unfor­giv­ing justice sys­tem comes down hard and the man­dat­ory min­im­um sen­tences leave no room for sen­ti­ment. Looking at ten years for a first offence, the son (Rafi Gavron) is offered a deal – rat out some deal­ers and get a light­er sen­tence. The only prob­lem is that the kid does­n't actu­ally know any drug dealers.
Desperate for a solu­tion, Johnson offers to go under­cov­er him­self. He'll run drugs across state lines in his com­pany's trucks, the feds will get their evid­ence and his son will get to come home. It's a high stakes game and Johnson is par­tic­u­larly good at play­ing the naïve and inex­per­i­enced fam­ily man instead of the cocky and con­fid­ant action hero we usu­ally see. (He's still built like a brick out­house but he plays low status pretty well here, at least until the explos­ive finale.)
I liked Snitch a lot more than I was expect­ing to. Taken along­side Eugene Jarecki's recent doc­u­ment­ary The House I Live In, it makes a com­pel­ling case for fix­ing a broken judi­cial and polit­ic­al sys­tem. There's always poten­tial for cliché in these sort of things – and cast­ing Michael Kenneth Williams (The Wire's Omar) as a drug deal­ing king­pin does­n't really help no mat­ter how good he is – but for the most part Snitch takes a down­beat path and is all the bet­ter for it.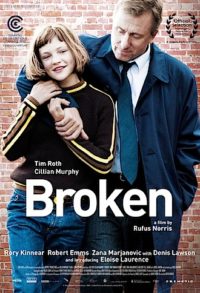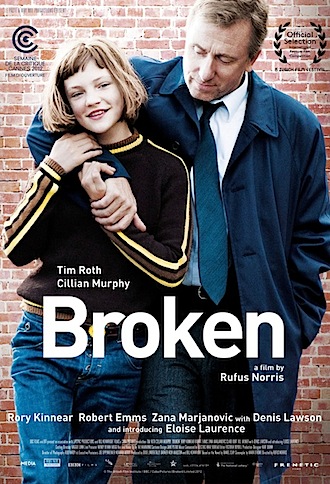 Finally, nam­ing your film Broken seems like a sure-fire way to pre­vent cas­u­al audi­ences from check­ing you out. In the case of Rufus Norris's art­fully con­struc­ted drama that would be a shame as there's a lot to like, not least a strik­ing cent­ral per­form­ance from new­comer Eloise Laurence. She plays eleven-year-old girl Skunk, the nex­us of a cul-de-sac full of house­holds pop­u­lated by vari­ous degrees of dys­func­tion. The plot does pile things on a bit thick – too thick for credu­lity – but the film has a dream-like qual­ity that I found quite appeal­ing when I was­n't being upset.