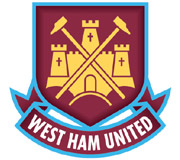 … passed away yesterday at the age of 84. He was the West Ham manager when I was just old enough to know what was going on and the England manager who restored some pride after we failed to qualify for the 1978 World Cup.
And as several other people have noted, the 1966 World Cup was won on the training fields of Chadwell Heath as the spine of that side (Hurst, Moore, Peters) had grown to prominence under Greenwood at West Ham, winning the FA Cup in '64 and the Cup Winners Cup in '65.
And I heartily endorse the suggestion that the new East Stand at Upton Park be named the Ron Greenwood Stand if and when it ever gets built.