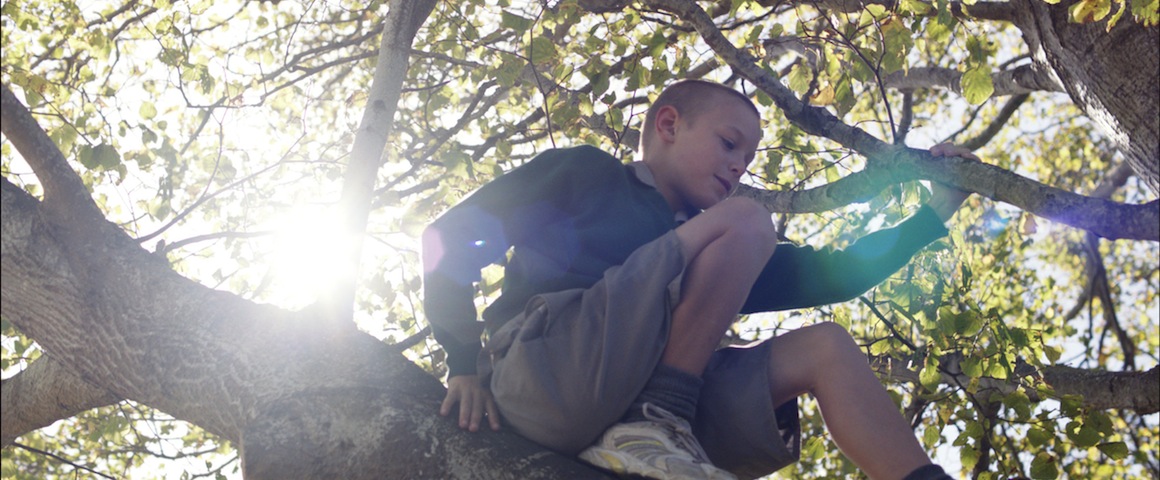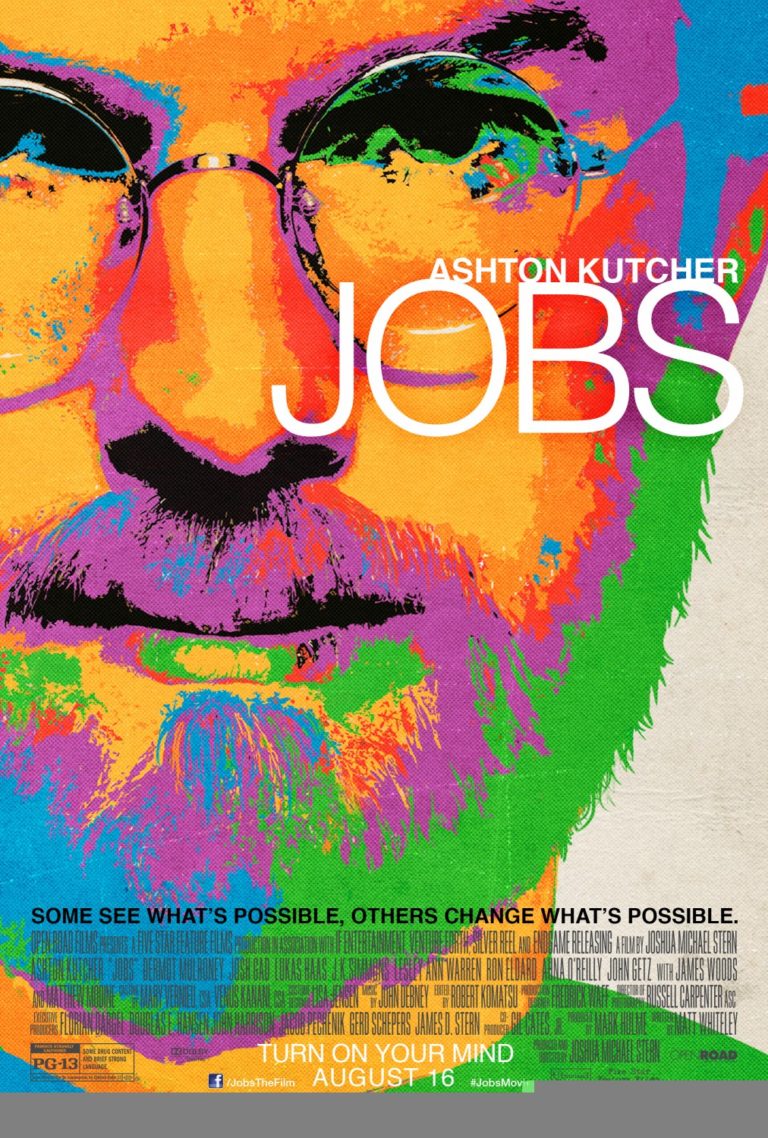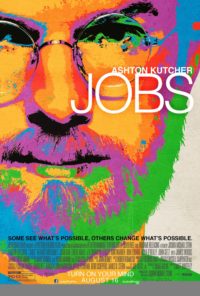 The best way I can think of to sum up Jobs, the hastily-prepared not-quite adapt­a­tion of Walter Isaacson's hastily-published bio­graphy of the Apple co-founder, is that its sub­ject would have hated it. After all, Steve had taste and – fam­ously – exer­cised it. He also did­n't release products until they were ready where­as Joshua Michael Stern's film feels like the win­ner of a race to be first rather than best.
Ashton Kutcher imper­son­ates Mr. Jobs effect­ively enough, to the extent of mim­ick­ing the man's strange lope, but nev­er gets fur­ther under his skin than a blog post or tabloid head­line might. I sus­pect that is not a com­ment on Mr. Kutcher's tal­ent but on the epis­od­ic script by first-timer Matt Whiteley. Josh Gad's Woz provides com­ic relief only and the amount of fake facial hair on offer sug­gests the film might bet­ter have been titled iBeard.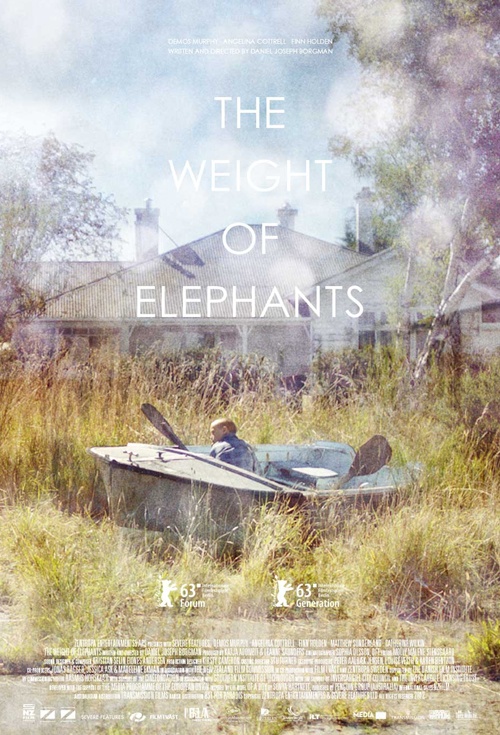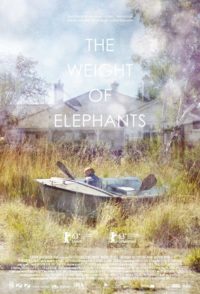 Operating on a much deep­er level is Daniel Borgman's The Weight of Elephants, a film that pri­or­it­ises what goes on under the sur­face almost to the com­plete exclu­sion of plot. Gorgeous Demos Murphy plays 10-year-old Adrian, liv­ing with his depressed Uncle Rory (great Matthew Sunderland) and Gran (Catherine Wilkin) in sub­urb­an Invercargill. The strange dis­ap­pear­ance of three loc­al chil­dren has an upset­ting effect on a boy who is strug­gling to fit in to the world around him anyway.
If NZ cinema was­n't already over­loaded with stor­ies about chil­dren strug­gling with absent­ee par­ents I would recom­mend it more highly – it is a very fine example of a genre we can truly claim to own – and Borgman announces him­self as a tal­ent to keep an eye on.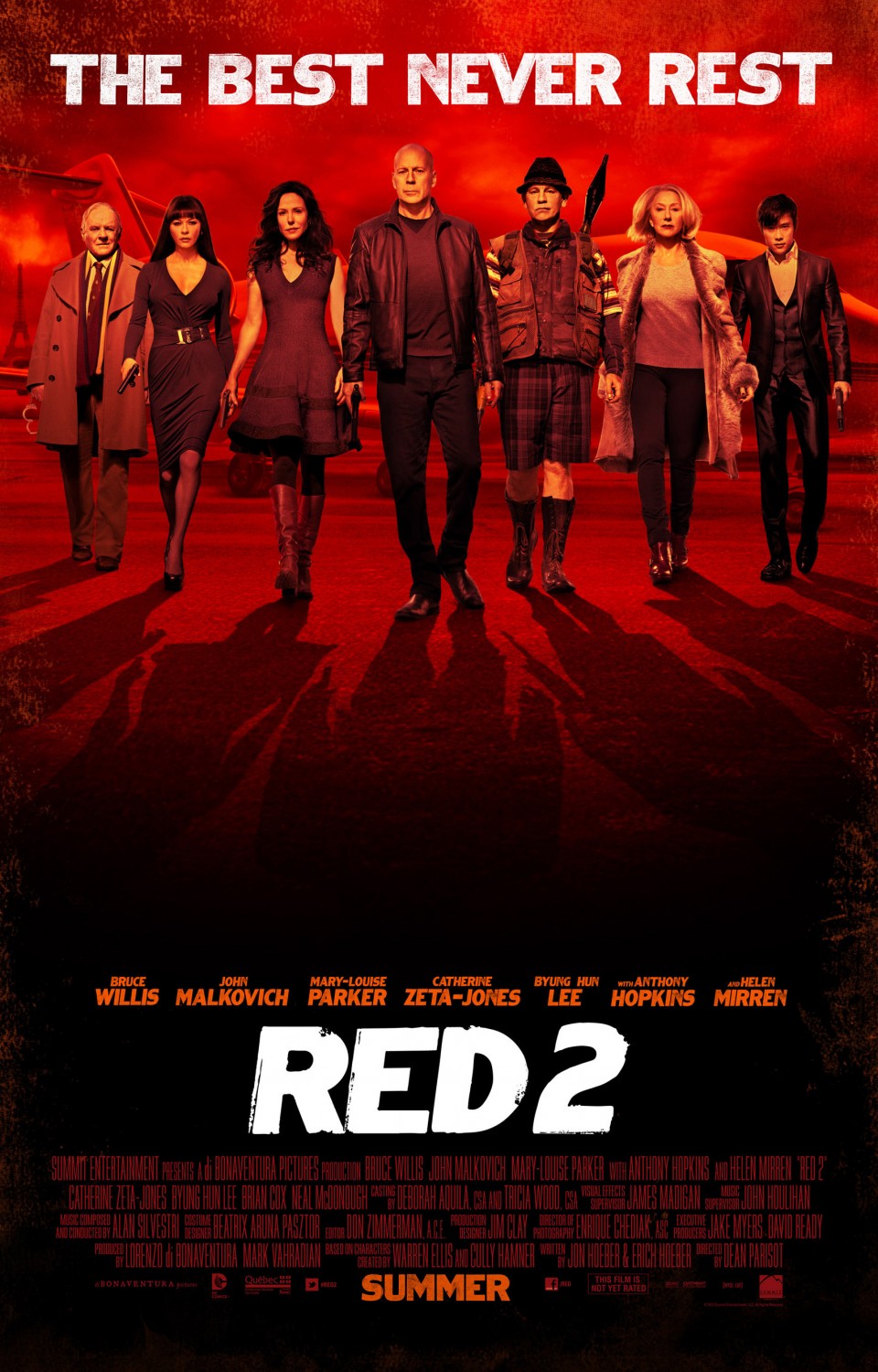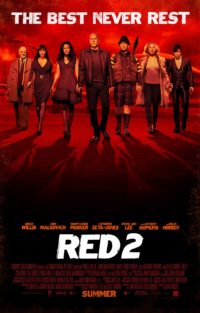 There are two "action/adventure for oldies" brands to choose from nowadays and Bruce Willis has been a fix­ture of both (at least that was until his wage demands got him ejec­ted from the next Expendables). He returns to anchor Red 2 as a former CIA agent try­ing to build a quiet sub­urb­an life with civil­ian Mary-Louise Parker, who turns out to be rather less keen than he is on white pick­et fences and DIY.
Called back into action by crazy John Malkovich (hav­ing more fun than the rest of the cast put togeth­er), Bruce is forced to dash around the world search­ing for a rogue undetect­able nuc­le­ar weapon that was lost dur­ing the Cold War, a chase that rein­tro­duces a few char­ac­ters from the first Red movie (Helen Mirren as an icy British assas­sin, Brian Cox as a Russian lothario) and a couple of new ones – Anthony Hopkins in mad scientist-mode as, um, a mad sci­ent­ist and Catherine Zeta-Jones sug­gest­ing that the Kremlin is well-equipped with tan­ning beds. Not hor­rible, by any means, but it is the same joke repeated over and over again.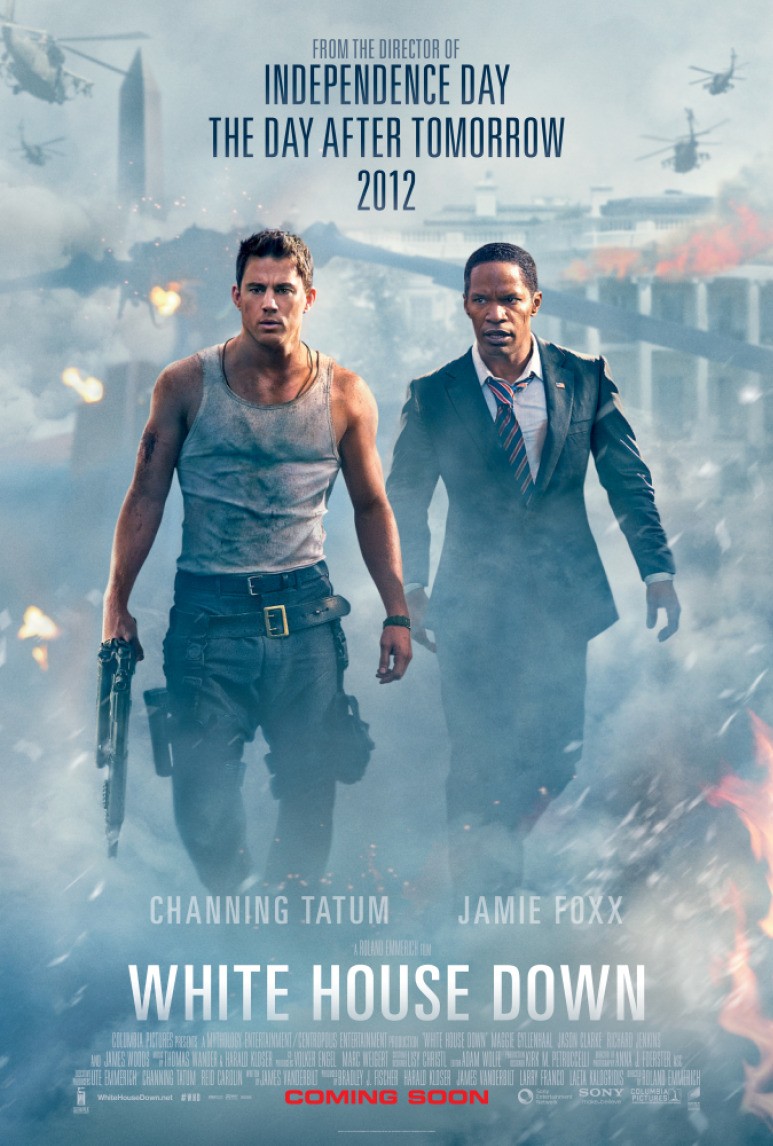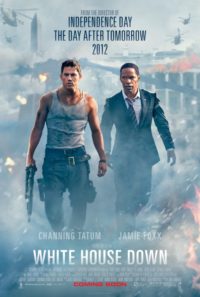 In White House Down, Willis's fam­ous filthy sing­let is passed to the best of the new gen­er­a­tion of her­oes, Channing Tatum. I was skep­tic­al of Mr. Tatum's poten­tial at first – all beef­cake and earn­est­ness – but has­n't he gone and won me over. As wan­nabe Secret Serviceman John Cale, trapped inside the White House dur­ing a ter­ror­ist attack that occurs just after he flunks his job inter­view, he dis­plays the relaxed wise­crack­ing style that Mr. Willis owned for so long but that he is no longer able to locate.
WHD so eas­ily wins the battle of the two Washington ter­ror­ist movies that it simply embar­rass­ing. Apart from Tatum resound­ingly defeat­ing Gerard Butler in the cha­risma con­front­a­tion, White House Down bene­fits from vil­lains who are an array of America's intern­al enemies rather than eth­nic ste­reo­types as well as fol­low­ing the Die Hard play­book at almost beat-by-beat level. Fun – and it knows it.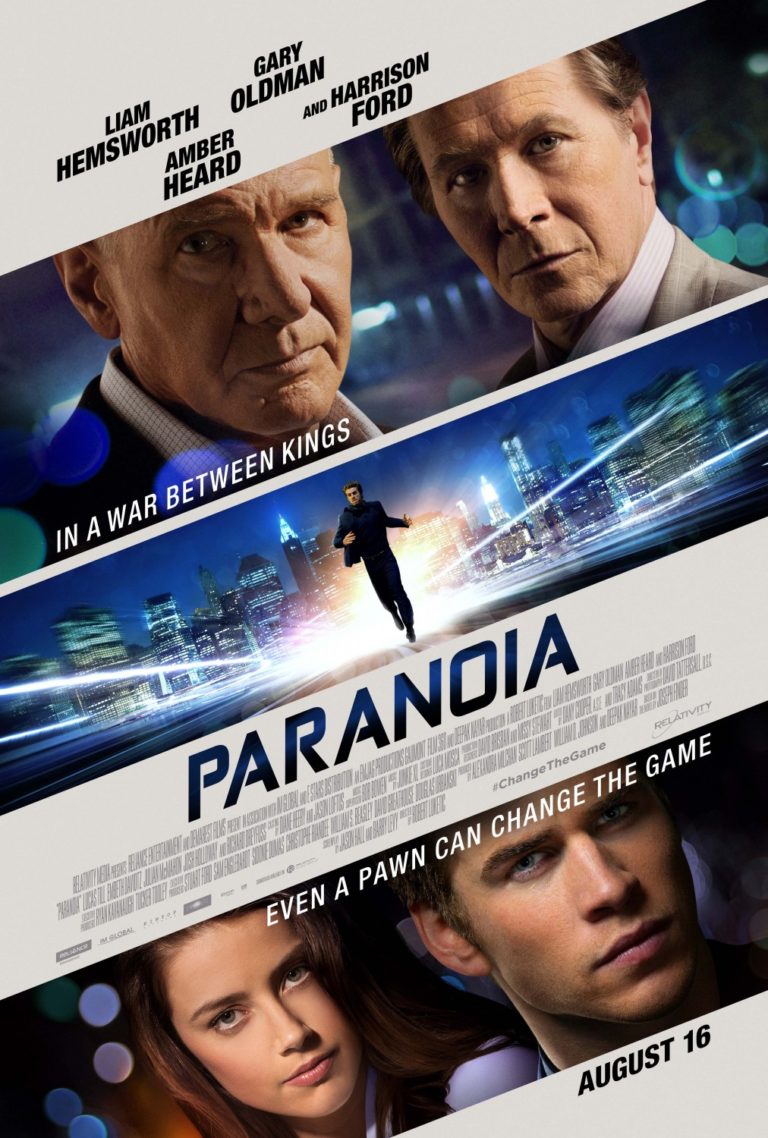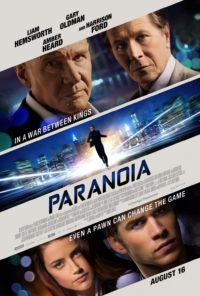 Hi-tech thrill­er Paranoia's first fantasy is the idea that the two biggest mobile phone tech­no­logy com­pan­ies are American and are based with­in blocks of each oth­er in New York. Jason Dean Hall and Barry Levy's script then goes on to dig itself even deep­er by assum­ing that these two com­pan­ies are con­trolled by vin­dict­ive and petty old white men rather than boards and stock­hold­ers (some­thing that Jobs at least acknow­ledges). So, it gets busi­ness pretty much all wrong. How does it do with the tech­no­logy? The people?
Just as badly, I'm afraid. Liam Hemsworth (Thor's broth­er) is an ambi­tious engin­eer of some descrip­tion, asked by CEO Gary Oldman to take a job at his main com­pet­it­or, owned by Harrison Ford, so he can steal "the feel" (evid­ently) of their new smart­phone. Of course, in this world all the R&D for both com­pan­ies takes place in the most expens­ive Manhattan real estate ima­gin­able. Don't waste your time.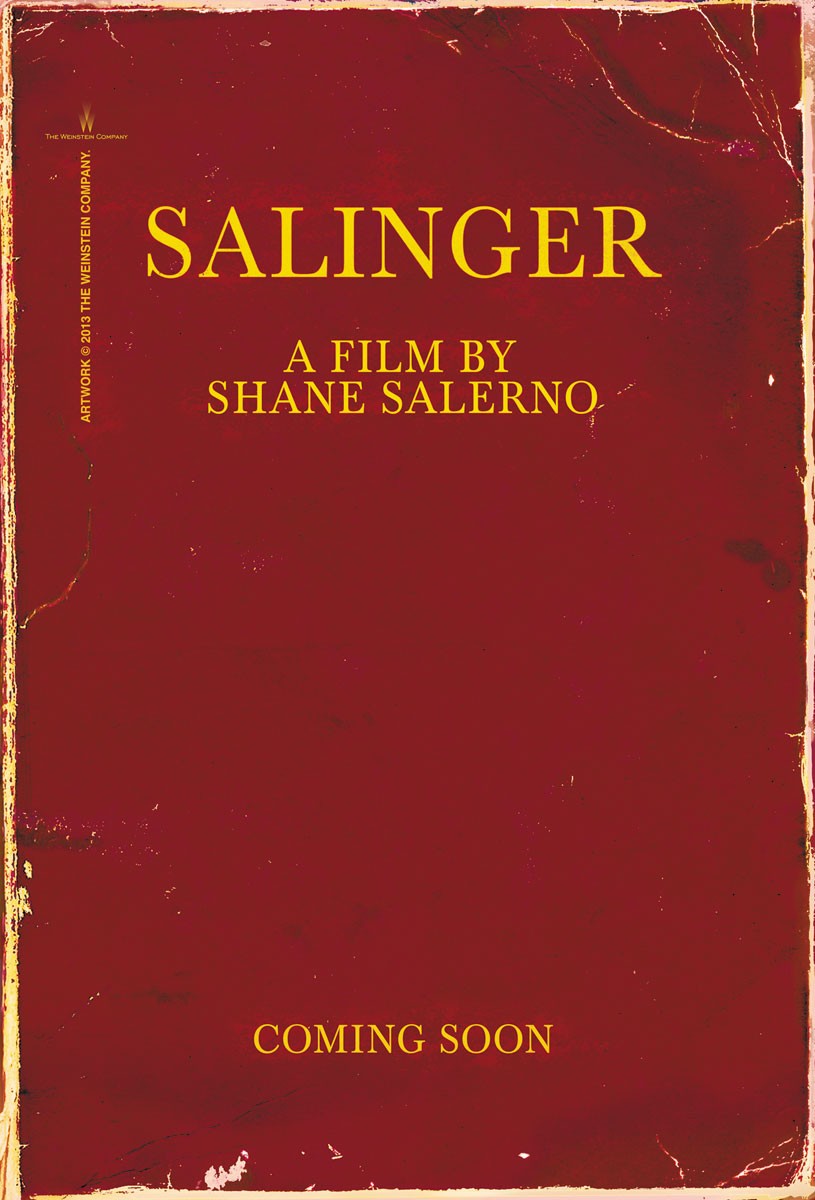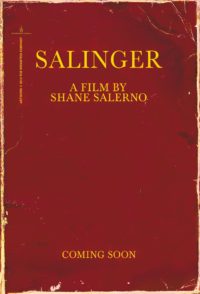 I also recom­mend not wast­ing your time with the over-hyped doc­u­ment­ary Salinger, pur­port­ing to lift the lid on a life lived privately. No bet­ter than one of those E! True Hollywood Stories, exten­ded bey­ond the abil­ity of the flimsy mater­i­al to sup­port it, this film tries to sug­gest that it is defin­it­ive about the life and career of an author without fea­tur­ing any of his actu­al work, his voice or his pres­ence bey­ond a few oft-repeated still pho­to­graphs. The attempt to beat up some kind of scan­dal and/or per­son­al psy­cho­lo­gic­al cata­strophe struck this view­er as a des­per­ate attempt to find drama where there was almost no evidence.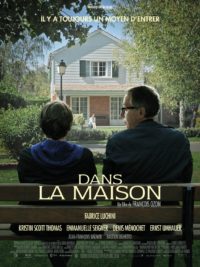 Finally in this instal­ment, François Ozon's In the House presents Fabrice Luchini as a dis­il­lu­sioned teach­er so des­per­ate to believe that his star pupil is a lit­er­ary prodigy that he makes some unwise – to say the least – choices. Nicely bal­anced in terms of what it sug­gests and what it reveals, I was a little under­whelmed at the time but – promp­ted mainly by pos­it­ive responses from oth­ers – fur­ther reflec­tion elev­ates its marks from "not achieved" to "achieved".