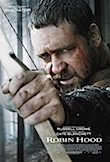 When my usu­al movie-going part­ner was offered the chance to see the new Robin Hood her first ques­tion was "Who is play­ing Robin?" When I told her that it was Strathmore's finest son, Russell "Rusty" Crowe, she declined sug­gest­ing some­what unchar­it­ably that he was prob­ably bet­ter suited to play­ing Friar Tuck (or at a pinch Little John). Her favour­ite Robin is the 80s be-mulletted Michael Praed from the tele­vi­sion. Mine is a toss-up between the "fant­ast­ic" sly fox in the 1973 Disney ver­sion, John Cleese in Time Bandits and Sean Connery in Robin and Marian, so Rusty and dir­ect­or Ridley Scott had a moun­tain to climb before the open­ing cred­its even rolled.
This new Robin Hood is a pre­quel (or an ori­gin story in the com­ic book par­lance). On his way back from the Crusades with Richard the Lionheart, Robin Longstocking (sorry, Longstride) heads to Nottingham to return a sword. In Richard's absence, England has fallen in to fin­an­cial and polit­ic­al ruin and the French are plot­ting to fill the void with an army mass­ing off the coast and spies in the court.
Richard (Danny Huston) is killed in action and his weak, mean young­er broth­er Prince John (ably por­trayed by Oscar Isaac who did such a fine job as José Ramos-Horta in Balibo earli­er this year) takes over. He's not the real vil­lain of the piece though (not even a wasted Matthew McFadyen as the Sheriff of Nottingham gets that job). In a piece of unad­ven­tur­ous cast­ing Mark Strong plays evil Lord Godfrey using much the same snarl he employed in Sherlock Holmes, Kick-Ass and that I expect he will in the forth­com­ing Green Lantern. He's not my favour­ite act­or by any means.
Crowe is in gritty, humour­less mode here (which means utterly charm­less) and Cate Blanchett works hard to try and inject some pas­sion into the pro­ceed­ings but there's no spark there at all. I can't ima­gine any­one watch­ing Robin Hood and not being disappointed.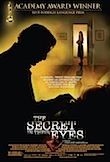 Instead, you should seek out the stun­ningly effect­ive Argentinian thrill­er The Secret in Their Eyes which won the Academy Award for Best Foreign Language pic­ture earli­er this year. Starring Argentina's answer to Mads Mikkelsen, Ricardo Darín (it seems you can't make a hit movie in that coun­try without him), this is a dev­il­ishly clev­er film that works on mul­tiple levels and rewards on each one. Darín plays a hap­less invest­ig­at­or for one of the Buenos Aires courts who becomes obsessed with a case that he can't solve – as well as his beau­ti­ful, high-class boss (Soledad Villamil).
Told in flash­back as the older, present day, Darín tries to write a book about the case, The Secret in Their Eyes is a murder mystery/procedural (dir­ect­or Juan José Campanella has dir­ec­ted dozens of "Law & Order" epis­odes in the US and sweetly under­cuts the clichés he is so com­fort­able with), a mov­ing story of love that might have been and a telling indict­ment of Argentina under fas­cism. You really only need two things to make a suc­cess­ful film – story and char­ac­ter. Story and char­ac­ter, I say again. And The Secret in Their Eyes has both in spades. Don't miss it.

Do, by all means, miss Please, Please Me! anoth­er example of how hor­rid French com­mer­cial cinema can be these days. A self-regarding per­form­ance by writer-director Emmanuel Mouret who thinks he is up there with great French clowns like Tati and, um, Clouseau is but one of the wrong things going on here. Not quite as not funny as A Pain in the Ass but close.
Sister Smile is a biop­ic about Belgium's answer to Kurt Cobain, The Singing Nun, who had a massive hit in 1964 but whose career then went off the rails before it had ever really been on them. A nice per­form­ance by Cécile De France (Orchestra Seats) doesn't save a film that suf­fers greatly from an unap­peal­ing and unaware cent­ral character.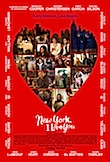 Following up from Paris, je t'aime a couple of years ago the same pro­du­cers have put togeth­er an art-house salute to New York called, unsur­pris­ingly, New York, I Love You. A sim­il­ar col­lec­tion of indie stal­wart dir­ect­ors (Fatih Akin – The Edge of Heaven, Mira Nair – Monsoon Wedding) along with some sur­pris­ing choices (Brett Ratner – Rush Hour 3, Allen Hughes – The Book of Eli) com­bine to make a pot­pourri film about The Big Apple. I'm no more informed about what it must be a New Yorker, or even live there, but I will treas­ure the seg­ment about the the bick­er­ing old couple on their way to Coney Island. Eli Wallach is 94 years old and, like Max von Sydow in Robin Hood (81), he's still got it.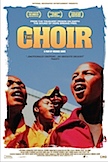 Finally, The Choir is a National Geographic pro­duc­tion (with sup­port from Australia's SBS) and so could eas­ily have reeked of tele­vi­sion but it didn't, thanks mostly to a really strong col­our palette guided by the bright orange of the South African Department of Corrections pris­on uniforms.
It's a simple enough story on the sur­face. The pris­on choir at Leeukwop medi­um secur­ity pris­on, led by cha­ris­mat­ic ex bank rob­ber Coleman, is pre­par­ing for the National Champs. Young hood­lum Jabalani wants to reform and the choir gives him a shot a redemp­tion. So far, so clichéd. But there are enough twists and turns to keep you inter­ested, dir­ect­or Michael Davie has the bravery to let the story con­tin­ue long after what you think would be the cli­max and he has a genu­ine film director's eye for an arrest­ing image.
Printed in Wellington's Capital Times on Wednesday19 May, 2010.